Utah County Parks and Trails
Utah County Park reservations are managed by the Utah County Public Works Department.
Additional Information
Willow Park reservations are managed by Lehi City. Please call Lehi City at 385-201-1000 for all questions and reservations for Willow Park. To make an online reservation, please go to https://lehicitypavilions.sportsites.com/Player
Park reservations open November 2, 2020 for 2021 reservation dates. Reservations for camping and pavilions are available during the park open dates as listed below: Canyon View, Nunns and Vivian will be open April 22nd to October 11th. Spanish Fork River will be open April 8th to October 25th. Benjamin Park and Lincoln Beach Park will be open year round. Overnight camping is available at Nunns Park, Lincoln Beach, and Spanish Fork River Park.
Refunds/Cancellations: You can cancel your reservation up to 14 days in advance of your reservation and receive a refund less a 7% cancellation fee. No refunds will be given for cancellations without the 14 day advance notice. Please call 801-851-8640 for refund requests. Please contact parks staff for any issues or problems at the pavilion by calling 801-851-8640 Monday-Friday 8 am – 5 pm. If it is after hours, please call 801-851-8600.
---
---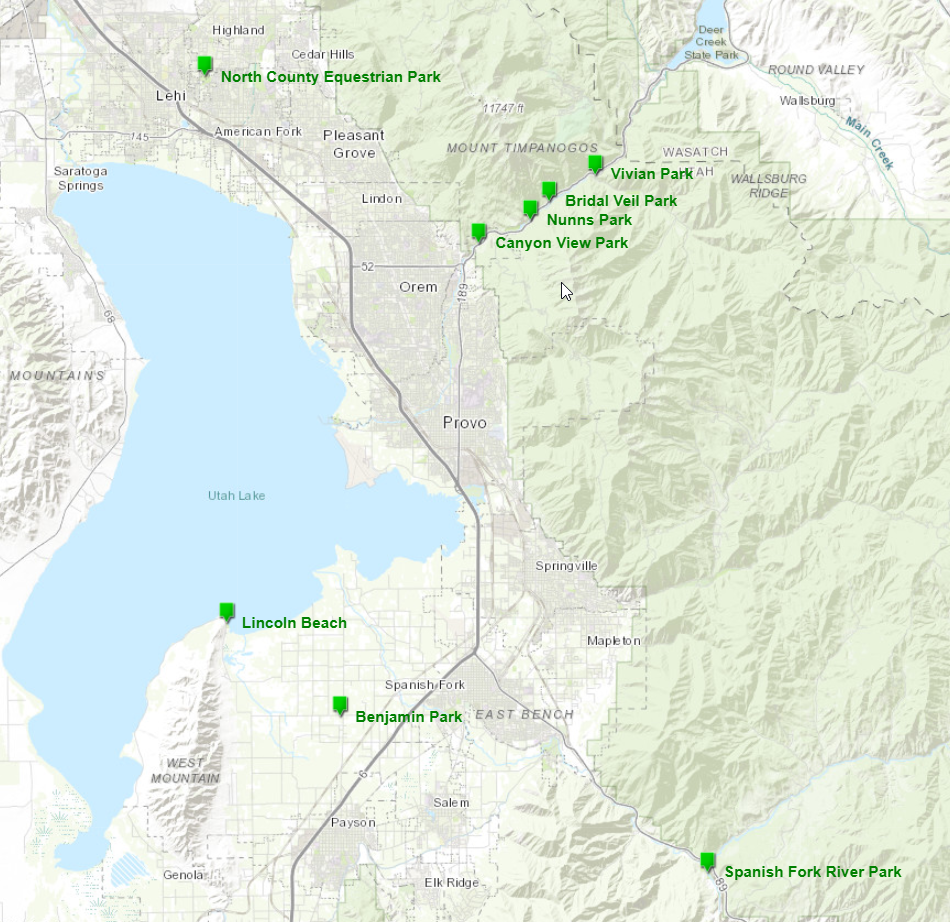 No dunk tanks, inflatable, bouncy, or large blow up toys are allowed in Utah County Parks.