Utah County Building Rentals
Utah County Government offers the public an opportunity to rent some of its facilities and properties. Please review the information below for room capacities, rental fees and rental rules.
To reserve a room or for more information, please call 801-851-8600 .
Reservations must be made at least 14 days prior to use of the facility.
All rentals require a $75 cleaning deposit. Deposits are forfeited if the rooms are not cleaned. The deposit is not refundable if the event is canceled by the user.
Please see our Facility Use Policy for more information.
Available Buildings and Rooms

The Historic County Courthouse is located at 51 South University Avenue, Provo, Utah
and is a beautiful and unique location well suited for weddings, school dances, reunions and meetings. Please view the Courthouse rental options below:
Room
Rental Fee
(after-hours events)
Rental Fee
(daytime events)
Capacity
(standing)
Capacity
(chairs only)
Capacity
(chairs & tables)
Ballroom and/or Rotunda
(2nd Floor)
$1,600
N/A
223 Ballroom
439 Rotunda
120 Ballroom
200 Rotunda
88 Ballroom
176 Rotunda
Ballroom
N/A
$100 per hour
223
120
88
Room 319
$200
$50 per hour
N/A
N/A
N/A
Dances in Rotunda
$2,000 rent
$500 cleaning deposit
N/A
439
N/A
N/A
Photo Sessions
$35 per hour
N/A
small groups only
N/A
N/A

The Health and Justice Building is located at 151 South University Avenue, Provo, Utah
The Health and Justice building is a central location in downtown Provo ideal for holding business meetings. A limited supply of audio/visual gear is also available for use. Please ask for these items at the time of reservation.
Room
Rental Fee (after-hours events)
Rental Fee (daytime events)
Capacity (standing)
Capacity (chairs only)
Capacity (chairs and tables)
1600, 1601 if used as one room
$450
$75 per hour
320
168
112
2500, 2501 if used as one room
$450
$75 per hour
320
168
112
Used as individual rooms (1600, 1601, 2500, 2501)
$200
$50 per hour
1600=200
1601=120
2500=200
2501=120
1600=104
1601=64
2500=104
2501=64
1600=70
1601=42
2500=70
2501=42
3012
$100
$40 per hour
N/A
N/A
18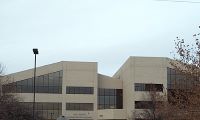 The Administration Building is located at 100 East Center Street, Provo, Utah
The Utah County Administration building has the Commission Chambers to rent for meetings and classes. Please ask for details when you call to reserve a room.
***We are no longer able to rent out the basement rooms (L700, L800, L900) in the Administration Building***
***We are sorry for any inconvenience this may cause***
| | | | | | |
| --- | --- | --- | --- | --- | --- |
| Room | Rental Fee (after-hours events) | Rental Fee (daytime events) | Capacity (standing) | Capacity (chairs only) | Capacity(chairs & tables) |
| 1400 (Commission Chambers) | $175 | $50 per hour | N/A | 80 | N/A |
| 1500 | $100 | $40 per hour | 50 | 30 | 18 |