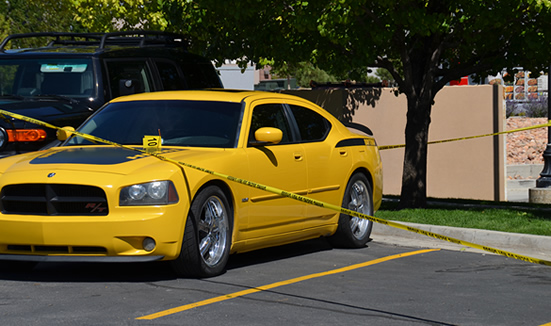 Traffic school is available to those who qualify.
You must decide your own eligibility to attend traffic school for the Utah County Justice Court. You have no more than (30) days from the date of the citation to complete the online Traffic School and submit to the Court a Traffic School Completion Certificate, Plea in Abeyance Agreement (signed by the Defendant) and pay the fine to the Court. (Both forms will print upon completion of the online traffic school).
Warning: If your fine payment and/or paperwork arrive at the court on the 31st day (or later) after you were ticketed, the Traffic School Completion Certificate will be void and a conviction will be entered on your driving record. Enhancement (late) fees will apply if your fine has not been paid.
Do I Qualify For Traffic School?
You qualify if :
You have a valid driver's license now
At the time of your citation, you had a valid driver's license
Your citation is NOT for offenses related to a traffic accident or injury
You were NOT cited for going more than 20 mph over the speed limit
You were not cited for more than one violation
Within the last 18 months you have NOT taken Traffic School, a Defensive Driving course, or entered into a Plea in Abeyance agreement to either reduce or dismiss a traffic citation
Within the past 2 years you have NOT received three (3) or more moving violations, including this citation and any that have been dismissed or modified by any court
It has NOT been thirty (30) days or more since you received this citation
If you determine that you are eligible for traffic school you will be entering into a (9) month Plea in Abeyance with the Court. A Plea in Abeyance is an agreement that allows the court to dismiss your violation upon completion of certain criteria. When you enter into a Plea in Abeyance Agreement, you will sign a document that states you are giving up your constitutional rights to a trial and are entering a plea of guilty. This guilty plea is held for a specific amount of time (referred to as a period of probation), and at the end of the plea in abeyance period if you have complied with all of the conditions set forth in the agreement, your citation will be dismissed. (No points will be applied to your driving record).
However, if you fail to comply with the agreement and/or the court finds that you were not eligible to take traffic school, the court will reject your course completion certificate and the Plea in Abeyance agreement. The citation, and any associated points, will be placed on your driving record and any fees associated with the Plea in Abeyance and the online Traffic School will not be refunded.
There are 2 steps to completing traffic school :
Step 1. Register, Pay And Complete Online Traffic School
Please select a language:
Step 2. Pay Your Fine To The Court
Pay the Court for your Traffic Ticket
What if I am not eligible for Traffic School?
If you determine that you are not eligible for traffic school your options are to pay the fine for your citation to the Court within (14) days or contact the Court within (14) days to contest the citation.