Thank you for visiting to learn more about Utah County taxes. The Utah County Commission recently voted to adjust property tax rates. This graphic shows what this increase means to you.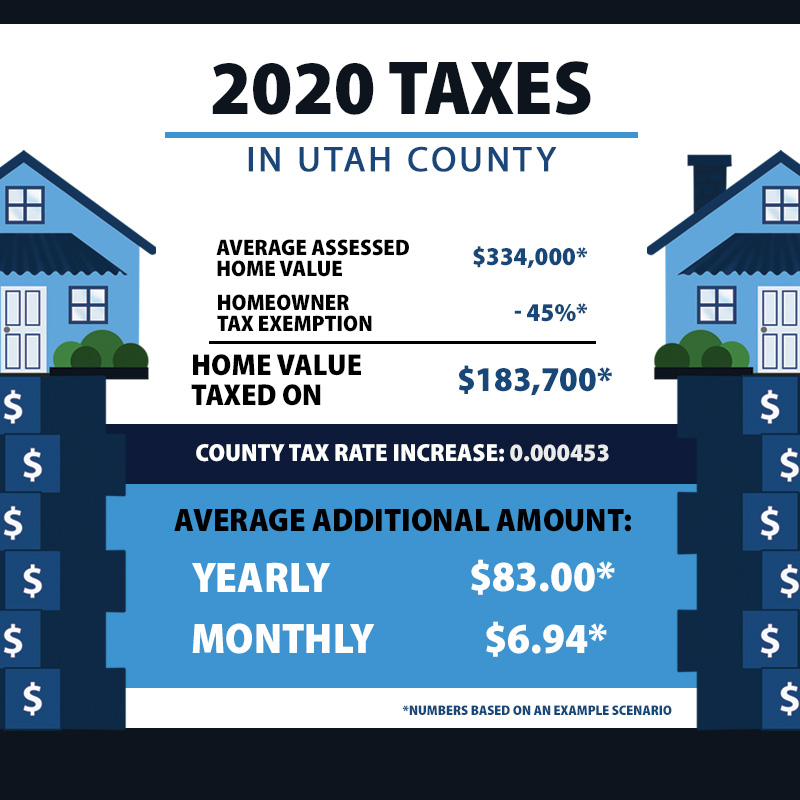 We appreciate all who have reached out and are grateful for the time that we have had to visit with each of you concerning the 2020 tax rate. If you have any further questions, we are always happy to discuss.
Thank you for being a resident of Utah County.