Four People Killed In Small Plane Crash In American Fork Canyon
Posted On : 7/3/2020 4:15:43 PM
A small plane flying out of Airport #2 in Salt Lake County crashed near Box Elder Peak in American Fork Canyon. All for occupants of the plane died on impact.
*** PRESS RELEASE July 3, 2020 ***
A few minutes before 8:00 this morning Deputies with the Utah County Sheriff's Office were dispatched to a report of a small plane crash near Box Elder Peak in American Fork Canyon. A man and two of his sons were hiking when they saw the plane begin to turn, then spiral downward. The witness said the plane spiraled out of his view and moments later he heard the impact. He hiked up further to call 911. That call bounced to dispatch in Price, UT and was transferred to Central Utah Dispatch. The witness then climbed down to the plane and verified that the occupants died on impact.
UCSO Search and Rescue responded, as did Utah Department of Public Safety helicopter and Lone Peak Fire and Ambulance. The DPS helicopter crew shuttled Detectives, SAR, and medical personnel to the scene. They verified that there were four occupants on board the plane and all four appeared to have died on impact. The DPS crew assisted the Medical Examiner with recovering the bodies of the victims. Those bodies were transported to the Medical Examiner's Office in Taylorsville. NTSB and FAA investigators will respond to the crash scene in an effort to determine the cause of the crash. That information is unknown at this time.
The occupants of the plane are the pilot, Tyson Colby Brummett, 35, of Salt Lake City; Alex Blackhurst Ruegner, 35, of Riverton; and Alex's aunt and uncle Elaine W. Blackhurst, 60, of Riverton and her husband, Douglas Robinson Blackhurst, 62, both of Riverton. They left from South Valley Regional Airport in West Jordan.
For questions contact Sergeant Spencer Cannon, Public Information Officer, Utah County Sheriff's Office.
(801)404-1912 - (Best)
(801)851-4333 - Office
Twitter: @SGTCannonPIO or @UCSO
Email: jamesc@utahcounty.gov
Photos :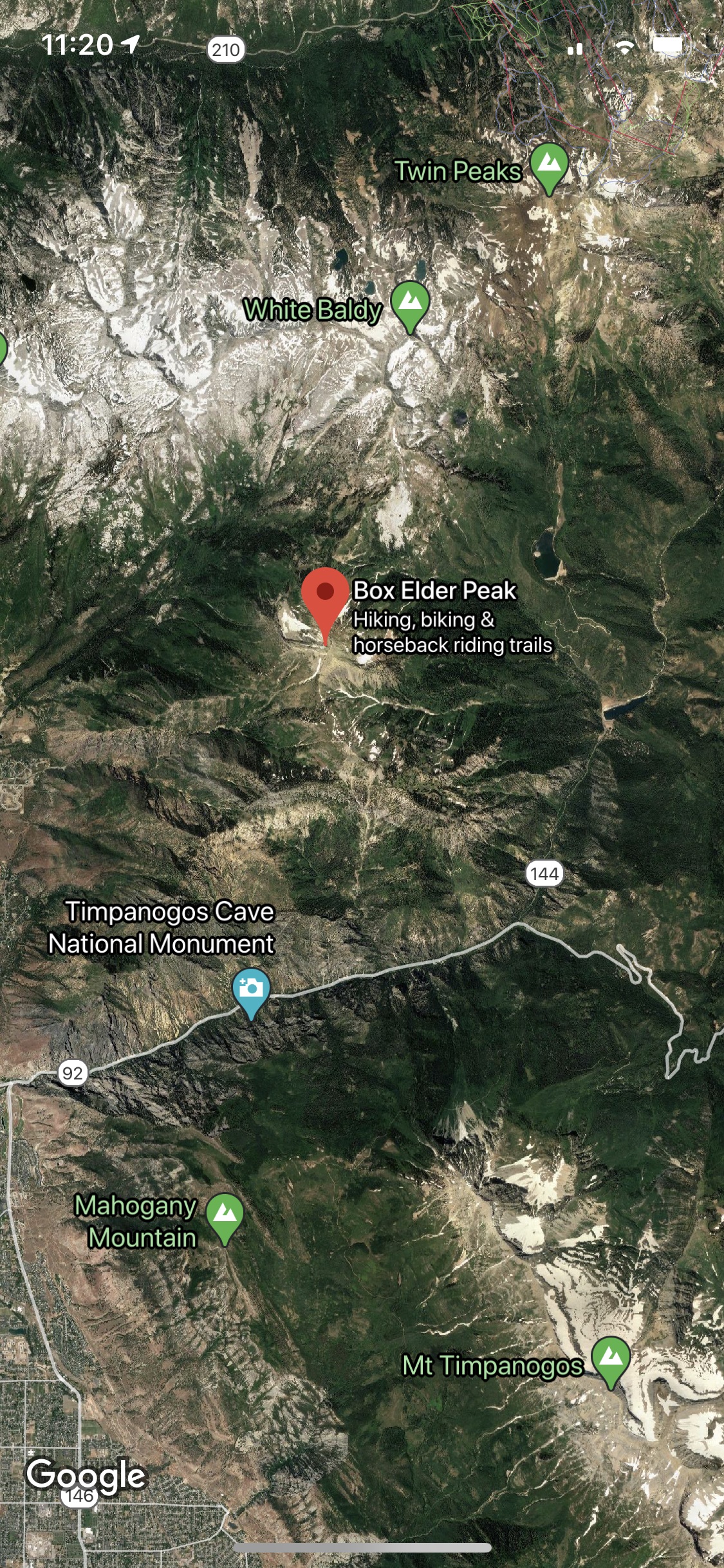 Box Elder Peak. General area of plane crash.
Related Documents:

(NOTE: Some documents may be in the .pdf format. You must have Adobe Acrobat Reader to view pdf files. Most web browsers include the Reader plug-in. If you do not have the Reader, it is a free download from the Adobe web site.)

IMG_4386.jpg
Box Elder Peak. General area of plane crash.