Utah County is governed by the Board of County Commissioners. This three-member Board has executive, legislative, and judicial functions which are set by State statute. The Commission is responsible for levying taxes, adopting ordinances, and making policy which affect all of the County's nearly 623,000 residents. Commissioners are elected for four year terms.
Commissioner Tanner Ainge
Commission Chair
Tanner Ainge began his service on the Utah County Commission in January of 2019. He and his wife Heidi are residents of Alpine and are parents to 5 children (3 sons and twin daughters). Prior to entering public service, Tanner's business career was focused on advising companies on the legal, financial and strategic issues involved in large-scale mergers and acquisitions.
Tanner earned his Juris Doctor from Northwestern University School of Law and his Bachelor of Arts from Brigham Young University. He served as a missionary in West Africa and later helped form a non-profit organization focused on assisting and mentoring African entrepreneurs. He also spent time in China and is conversational in Mandarin Chinese.
His hope is to serve the people of Utah County by consistently leading government functions with character, common sense, fiscal discipline, and a long-term, results-oriented approach.
Portfolio Assignments
All Commissioners have the Sheriff's Office and the Justice Court in their portfolios.
Commissioner Nathan Ivie
Commission Vice Chair
Nathan has literally spent his life on the back of a horse. Born the youngest of 4 children, Nathan was raised in Bluffdale, Utah, where he worked on his family's Quarter Horse ranch. After graduating from Bingham High School, Nathan served as a State FFA officer while attending Utah State University, until going to work for one of the top horse trainers in America. Following his apprenticeship and a two year LDS Church mission, Nathan returned home to run and expand his family's equestrian operation that was relocated to Utah County in the spring of 2004. He has consistently been one of the leading reining horse trainers in the Intermountain West winning multiple year end championships and other titles. Nathan holds certificates in Equine reproduction from Colorado State University and Photography from the New York Institute of Photography, where he was a "merit of award" winner for his work.
Outside of the "barn" Nathan is an avid outdoors man spending as much time as possible hunting, camping, hiking and skiing. On a perfect day he can be found in the middle of nowhere on a horse with his camera photographing nature. He also enjoys coaching his children's basketball teams, is an avid football fan, and frequents art museums and the ballet. He and his wife Stephanie are the proud parents of two children and three Golden Retrievers. When asked, he most often refers to himself as a "cowboy with a camera in love with America".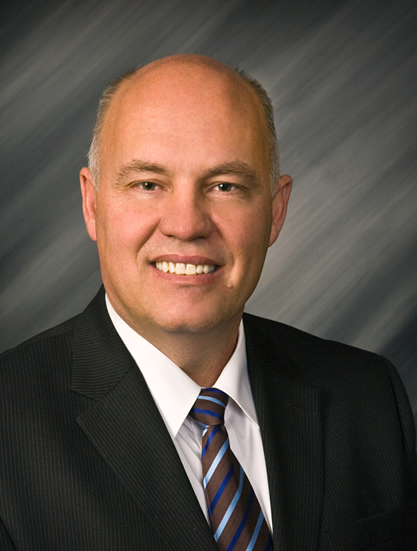 Commissioner Bill Lee
Commissioner
William Christensen Lee, better known as Bill Lee, is a proven leader who believes in fiscal conservatism, defending constitutionally limited government, and bringing people together to accomplish great things. He looks forward to having the opportunity to use these principles and experiences in building a stronger Utah County by tackling the tough issues of today and preparing for future growth.
Bill was born in Salt Lake City. The oldest of eight children, he has enjoyed living in Utah all of his life. He learned to work hard from an early age by rising early for paper routes, working on a dairy farm, and earning his way through college. As a young man he served an LDS mission in Charleston, West Virginia. He also attended Brigham Young University, where he majored in Political Science. While attending BYU, Bill met his wife, Karen, and today they are the proud parents of seven children.
Bill is an entrepreneur with a professional business license in HVAC and has over 25 years' experience working in that industry. He knows the pressures of finding work, marketing, budgeting, working with employees, and meeting a payroll every week. Over the last three years he worked for U.S. Senator Mike Lee, where he enjoyed serving constituents throughout Utah as the senator's deputy state director.
As a new Utah County Commissioner, Bill invites you to engage in the conversation with him in helping to build a stronger Utah County.