One Recent Drug Arrest In Jail - And Utah County Jail Arrests Year In Review
Posted On : 1/3/2020 9:36:23 AM
Even in jail inmates sometimes find ways to get drugs. One recent case highlights this. And a review of arrests of inmates in jail during 2019.
*** PRESS RELEASE January 3, 2020 ***
I am going to highlight one recent case where an inmate at the Utah County Jail was arrested for possession and distribution of heroin in the jail while incarcerated at the jail. Then I will highlight the criminal cases filed against people for actions they took while incarcerated at the jail during 2019.
On November 3, 2019, a Deputy working in the Utah County Jail discovered information leading him to believe an inmate in one of the housing units was involved in an active drug distribution operation. During the course of the Deputy's investigation he found that one inmate was in possession of heroin. That inmate, Erricc Gayge Bobo, 28, of Santaquin, was in possession of .56 grams of heroin. In jail that amounts to 10 or more individual doses. Bobo would use the heroin to trade with other inmates for commissary food items they had purchased with money from their own accounts. Bobo was charged with drug distribution and possession in a jail, 2nd and 3rd degree felonies, and possession of drug paraphernalia. Bobo has multiple prior convictions for distribution and possession of drugs. Another inmate in this case was charged with possession of drug paraphernalia.
By way of review for 2019, Deputies in the jail investigated 48 different criminal cases which resulted in 86 different charges being filed against inmates in the jail. In a couple of cases people outside the jail were charged criminally after they conspired with inmates in the jail to send drugs to the inmate while that inmate was still incarcerated.
Some of the cases this year include an inmate convicted and sent to prison for throwing urine and fecal matter on a Deputy. Another case included a civilian Booking Clerk who was assaulted and held captive for a short time. That inmate was sentenced to prison. Many of the assault cases may have been missed but for the vigilance and dedication of Deputies whose good work often goes unnoticed. Overall the following cases were investigated:
-Assault - 21
-Drugs - 17
-Escape - 4
-Criminal Mischief - 3
-Sex Offense - 2
-Kidnapping - 1
For questions contact Sergeant Spencer Cannon, Public Information Officer, Utah County Sheriff's Office.
(801)404-1912 - Cell
(801)851-4333 - Office
Twitter: @SGTCannonPIO or @UCSO
Photos :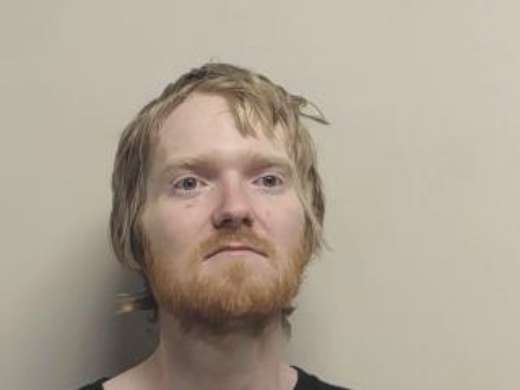 Erricc Gayge Bobo
Related Documents:

(NOTE: Some documents may be in the .pdf format. You must have Adobe Acrobat Reader to view pdf files. Most web browsers include the Reader plug-in. If you do not have the Reader, it is a free download from the Adobe web site.)

Bobo_Erricc_Gayge.jpg
Erricc Gayge Bobo