*** CAPTURED *** Utah County Jail Inmate Escapes/Walks Away From GPS Release
Posted On : 10/14/2019 6:10:46 PM
*** CAPTURED *** An inmate from the Utah County Jail, recently released to receive treatment while on a GPS monitoring plan, has escaped and walked away from that program.
*** CAPTURED October 21, 2019 ***
On October 19, 2019, Ryan Thomas Miller was captured by Detectives following a traffic stop in Salt Lake County. Investigators developed information that Miller was at a home in Salt Lake County. A car left that home and Detectives recognized Miller sitting in the back seat of that car. He had heroin and methamphetamine in his possession. There were also six different warrants for Miller's arrest out of 4th District Court in Utah County.
Miller clearly has problems with substance abuse and his extensive Utah Criminal History is full of convictions for drug possession. He also has convictions for burglary, vehicle burglary, theft, domestic violence, escape, forgery, stolen credit card possession and use, trespass, and more. As with others struggling with addiction, many of Miller's crimes are committed to support his addiction. He, like many others, needs treatment. But he also, like many others, needs at least some incarceration to protect society from him until he becomes committed to recovery.
*** PRESS RELEASE October 14, 2019 ***
An inmate at the Utah County Jail was recently admitted to a Drug Court program through the Fourth District Court. As part of that program the inmate, Ryan Thomas Miller, age 26, from Orem, was allowed to move to the Odyssey House of Utah, a residential substance abuse treatment program in Salt Lake City. As part of this move Miller agreed to wear a GPS ankle monitor. Today he removed the GPS ankle monitor and left the program. While Miller was not in custody within the confines of the UCSO jail facility in Spanish Fork, he was only allowed to leave as part of the court ordered GPS monitoring program. To remove the GPS device is and leave supervision is considered escape. Miller was being held on the following charges:
-Possession of a controlled substance
-Theft, multiple counts
-Attempted possession of credit card (stolen)
-Forgery
When Miller is apprehended he will also face a charge of escape, a third degree felony.
Anyone who may have information about Ryan Thomas Miller is asked to contact Sergeant Collet through Central Utah Dispatch at (801)794-3970.
For other questions contact Sergeant Spencer Cannon, Public Information Officer, Utah County Sheriff's Office.
(801)404-1912 - Cell
(801)851-4333 - Office
Twitter: @SGTCannonPIO or @UCSO
Photos :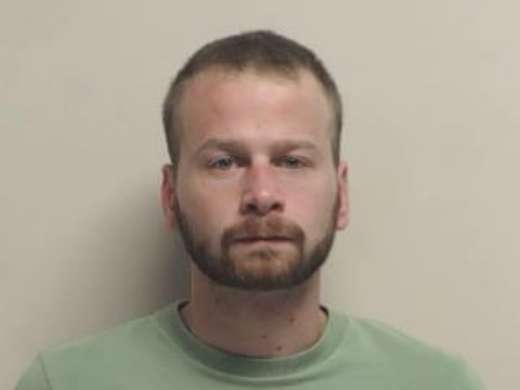 Ryan Thomas Miller
Related Documents:

(NOTE: Some documents may be in the .pdf format. You must have Adobe Acrobat Reader to view pdf files. Most web browsers include the Reader plug-in. If you do not have the Reader, it is a free download from the Adobe web site.)

Miller_Ryan_Thomas.jpg
Ryan Thomas Miller