Payson Man Arrested On Serious Felony Charges Including Kidnapping And Assault
Posted On : 7/31/2019 4:16:42 PM
A Payson man is in jail after he fled from Deputies and Police. His charges include aggravated kidnapping, aggravated assault, drug possession, vehicle theft, DUI, and more. This is not his first time.
*** PRESS RELEASE July 31, 2019 ***
July 28, 2019 - Last Sunday, at about 5:45 PM, Deputies with the Utah County Sheriff's Office were in Payson Canyon on the main road near the turnoff to Pete Winward Reservoir investigating a motorcycle crash. Two Payson Officers were also there assisting them. The road was partially blocked and they were allowing one direction of traffic through at a time. A Deputy was holding traffic and talking to a man who was driving and a woman who was his passenger when the man suddenly drove off. The Deputy had to jump out of the way to avoid being hit by the car as the driver fled. A Payson Police Sergeant was in the path of this driver and had to run to avoid being hit by this driver. Deputies at the scene notified notified two other Deputies who were directing traffic a short distance down the road and saw this driver pass at high speed.
Deputies and Officers did not pursue this suspect. Another Deputy was near the mouth of Payson Canyon and attempted to get the driver to stop but he would not yield. That Deputy was able to see the driver as he drove at high speed out of the canyon and into Payson City. The passenger side door of the car opened several times when the driver slowed, and it appeared that the female passenger was trying to get out of the car while it was still moving. As the suspect continued to flee in Payson, at a point it was traveling approximately 40 MPH, the female passenger jumped out of the car. She sustained serious injuries and later told Deputies she asked the driver to let her out. She said he would slow slightly so she would open the door to prepare to get out. She said the driver would then accelerate away and laugh at her.
The driver, Nicholas "Nick" Gene King, age 42, last known to be from Riverton, drove a short distance, abandoned the car, and fled on foot. A short time later Deputies found King hiding under a flatbed trailer. After calling to him King finally came out from under the trailer and Deputies took him into custody.
King has an extensive criminal record with convictions for drug, weapon, traffic, theft, and at least four previous incidents where he fled from law enforcement. On July 24, 2017 Deputies again encountered King, again in Payson, where he fled from them. This time King had two passengers and he would not let them get out of the car either. In addition to multiple criminal charges, at that time King also had a Board of Pardons warrant for his arrest. After being convicted in that case King spent a year and a half in the Utah State Prison.
In this case King was booked into the Utah County Jail on 18 new charges. There was also another Board of Pardons warrant for his arrest. King is also on parole and the Utah Department of Adult Probation & Parole (AP&P) has placed a hold on him in jail pending an order to show cause hearing. The new charges against King include the following: Aggravated kidnapping, aggravated assault targeting law enforcement-two counts, aggravated assault with serious injury, possession of a stolen vehicle, failure to respond to officer's signal to stop, DUI, reckless driving, possession of a controlled substance and drug paraphernalia, and driving with a denied license.
A judge has set bail for King at $100,000.00 cash or bond.
For questions contact Sergeant Spencer Cannon, Public Information Officer, Utah County Sheriff's Office.
(801)404-1912 - Cell
(801)851-4333 - Office
Twitter: @SGTCannonPIO or @UCSO
Photos :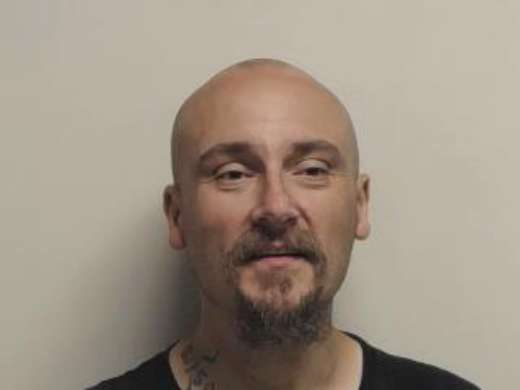 Nicholas Gene King
Related Documents:

(NOTE: Some documents may be in the .pdf format. You must have Adobe Acrobat Reader to view pdf files. Most web browsers include the Reader plug-in. If you do not have the Reader, it is a free download from the Adobe web site.)

King_Nicholas.jpg
Nicholas Gene King