21 Year Old West Valley City Man Died After Jumping Off Bridge Into Provo River
Posted On : 7/28/2019 11:13:22 AM
A 21 year old West Valley City man died after jumping off a pedestrian bridge, near the Olmstead Diversion Dam, into the Provo River. His body was recovered nearly 3.5 hours after jumping in.
*** PRESS RELEASE July 28, 2019 ***
On July 27, 2019, at about 5:35 PM, Deputies with the Utah County Sheriff's Office (UCSO) were dispatched to a report that someone was drowning in the Provo River near the Olmstead Diversion Dam. This dam is located about a mile east of Bridal veil falls, along US Hwy 189. It is owned by the US Bureau of Reclamation and is operated by the Central Utah Water Conservancy District (CUWCD). The victim, Albert John "AJ" Mapa, age 21, of West Valley City, jumped off of a pedestrian Bridge into the water behind the dam at about 5:30 PM. After moving down river a short distance, closer to the dam, family and friends tried extending paddles to AJ, who they said was about 15 feet from shore and appeared to be in trouble. They were unable to reach him and he slipped below the surface of the water. From shore, family and friends tried to find AJ but they were unsuccessful.
Deputies, along with UCSO Search and Rescue (SAR), and North Fork Fire Department responded to the area and began searching for AJ from the dam structure and from the shore. They used probe poles and a long pole with a camera at the tip to search the outlets of the dam and determined AJ was not stuck there. The camera pole was provided by CUWCD officials. An Achilles inflatable SAR boat was launched and three rescuers using probe poles and flashlights began searching the bottom of the river. At 8:50 PM, about ten minutes after rescuers began searching, AJ was located about 35 feet down river from where he was last seen. The water where he was found was 14 feet deep. His body was taken to the Utah Office of the Medical Examiner.
The area where AJ was swimming is posted as no trespassing and now swimming. In addition to these restrictions, Utah County Code requires that anyone swimming in, or using any kind of inner tube, air mattress, or other floating devices on the Provo River in unincorporated Utah County wear a Coast Guard approved personal flotation device. Sadly, AJ was not wearing such a device.
For questions contact Sergeant Spencer Cannon, Public Information Officer, Utah County Sheriff's Office.
(801)404-1912 - Cell
(801)851-4333 - Office
Twitter: @SGTCannonPIO or @UCSO

Photos :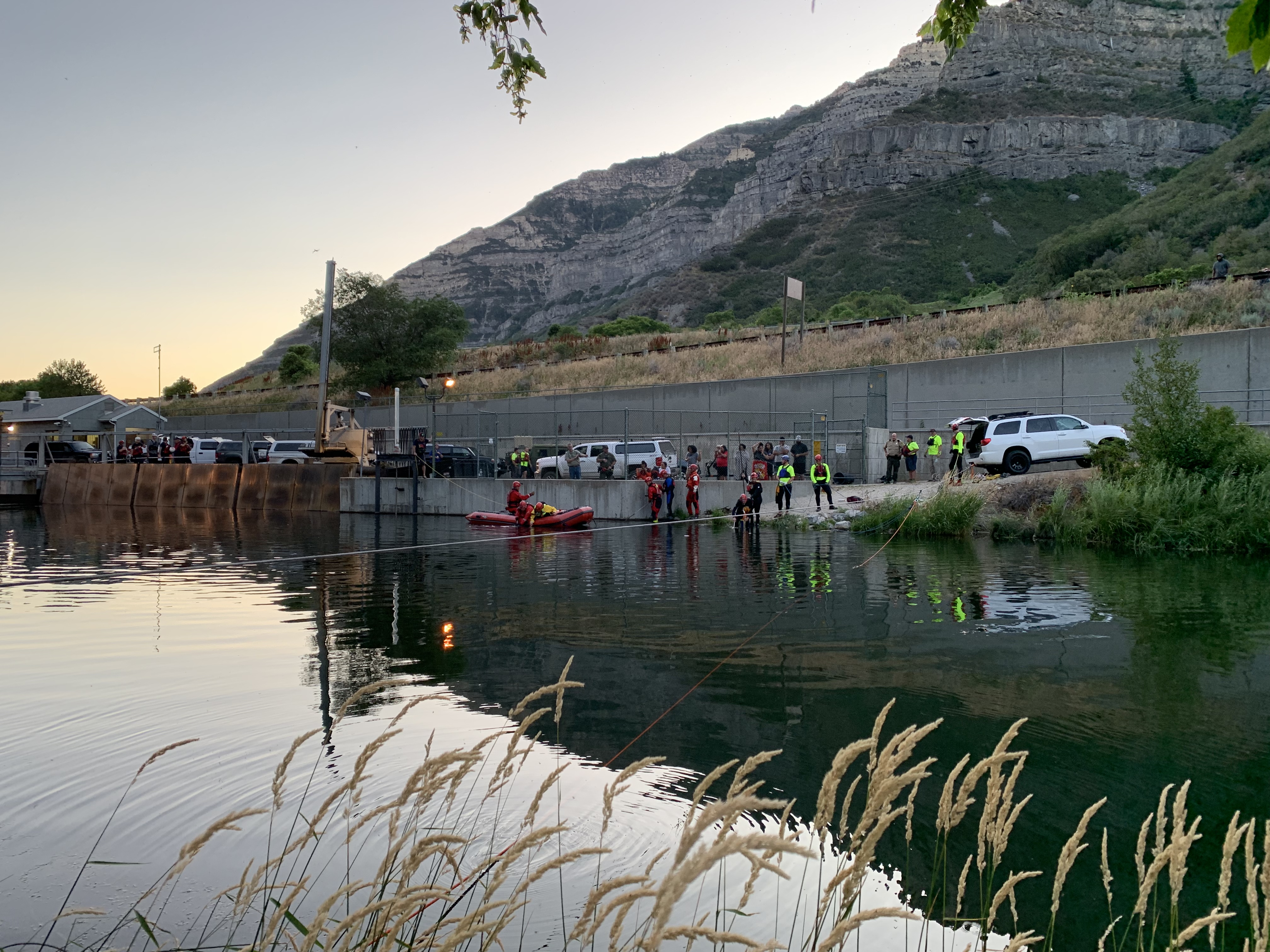 SAR operations at Olmstead Diversion dam #1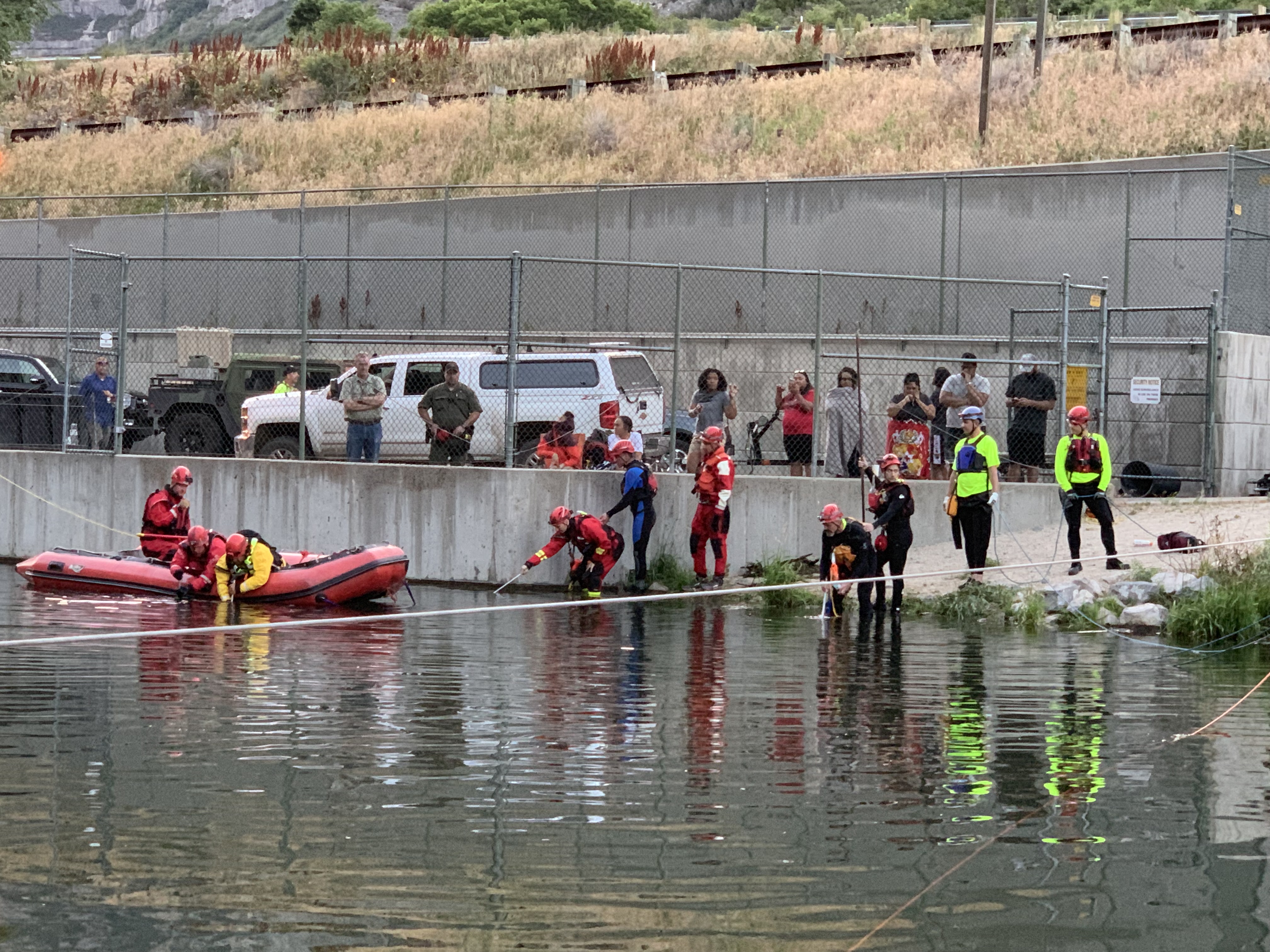 SAR operations at Olmstead Diversion dam #2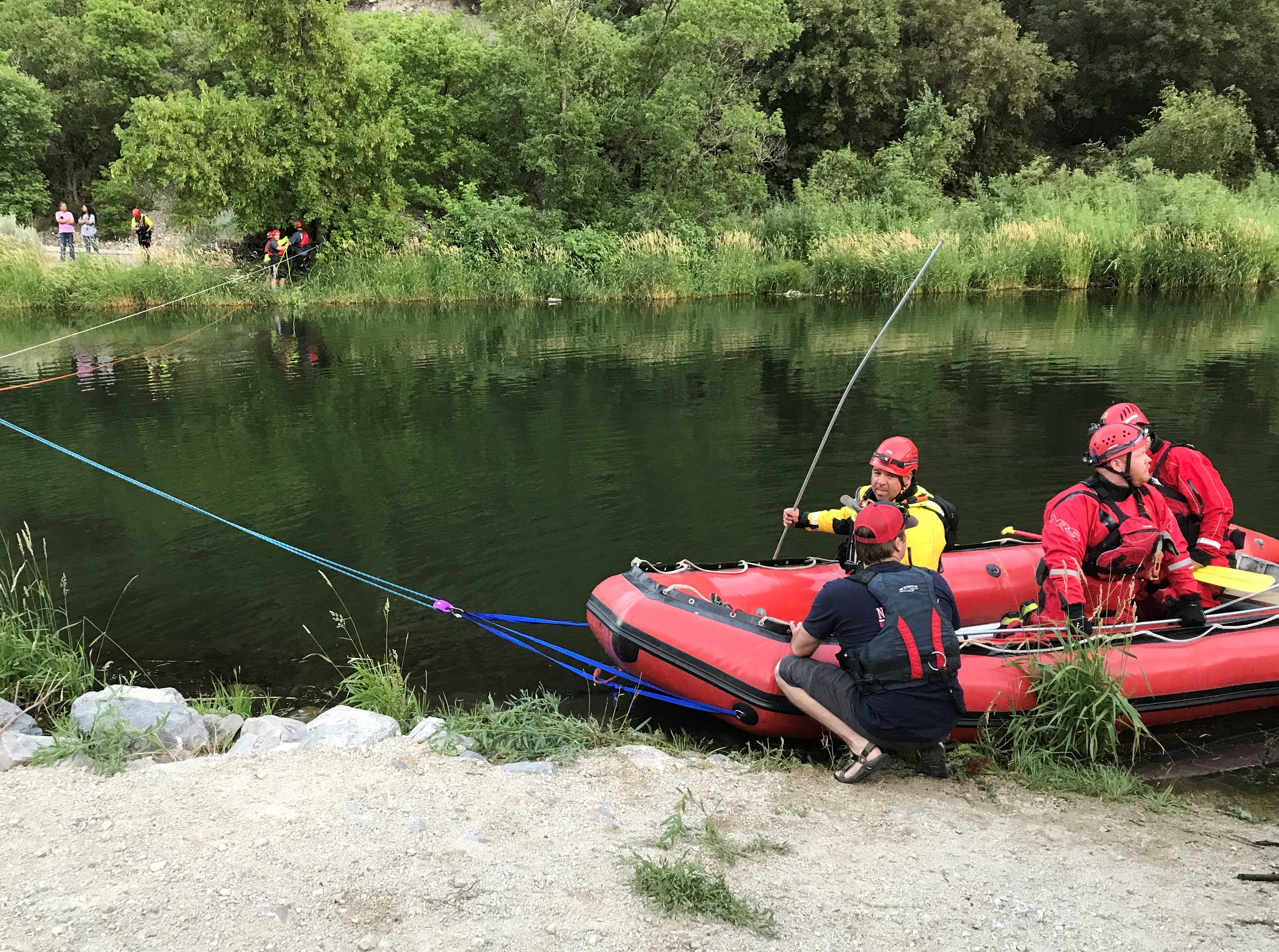 SAR operations at Olmstead Diversion dam #3
Related Documents:

(NOTE: Some documents may be in the .pdf format. You must have Adobe Acrobat Reader to view pdf files. Most web browsers include the Reader plug-in. If you do not have the Reader, it is a free download from the Adobe web site.)

FE5B96AD-6A56-46D0-A29A-791860AA8F74.jpeg
SAR operations at Olmstead Diversion dam #1
EC863D74-5124-4BE6-8CDC-D0113536CABC.jpeg
SAR operations at Olmstead Diversion dam #2
1066C1C9-F52D-47AB-921E-45A4CF161B56.jpeg
SAR operations at Olmstead Diversion dam #3