*** UPDATE December 13, 2019 GUILTY VERDICT***
Posted On : 10/26/2017 1:57:57 PM
Borzin Motaghian was found guilty by a jury on charges related to object rape and forcible sexual abuse. He placed an ad on Craigslist purporting to be conducting medical research specific to women's medical needs.
*** UPDATE - JURY RETURNS GUILTY VERDICTS December 13, 2019 ***
A Fourth District Court jury in American Fork tonight found Borzin Mottaghian, now age 36, guilty of two first degree felony counts of object rape, two second degree felony counts of forcible sexual abuse, two class A misdemeanor counts of sexual battery, and two class B misdemeanor counts of attempted sexual battery. The trial took place all this week. Mottaghian, who has been out of jail on bail during the time leading up to the trial, was immediately taken into custody and will be booked into the Utah County Jail pending sentencing.

For questions contact Sergeant Spencer Cannon, Public Information Officer, Utah County Sheriff's Office.
(801)404-1912 - Cell
(801)851-4333 - Office
Twitter: @SGTCannonPIO or @UCSO



***UPDATE RELEASED 10/26/17, 9:00 PM*** On the afternoon October 26, 2017, Detectives with the Utah County Sheriff's Office identified another victim who responded to an ad she found on Craigslist seeking paid volunteers for "medical research" in Provo. This victim reported that she met with Borzin Mottaghian in a Provo office on October 18. As with the previous victim, Mottaghian presented himself as a doctor and described the procedures he would put her through. Her description to detectives of what Mottaghian described was virtually the same as that given by the first victim and by the undercover detective. The acts he committed against this additional victim during his "exam" of her were also virtually identical to those committed against the first victim. After interviewing this victim Detectives located Mottaghian and booked him into jail. Charges this time include 4 counts of Object Rape-1st degree felony and 2 counts of Forcible Sexual Abuse-2nd degree felony. Bail on these new charges has been set at $250,000.00 cash only.
Release for October 26, 2017, 3:06 PM: On October 20, 2017, Detectives with Provo Police Department received a complaint from a woman who said she responded to an ad she found on Craigslist. The ad was for paid volunteers to participate in what was purported to be research for medical devices specific to women's healthcare. As Provo Detectives collected information they realized they had a conflict in continuing and made a request to the Utah County Sheriff's Office to take over the investigation. At that point Detectives with the Utah County Sheriff's Office Special Victims Unit continued the investigation.
The victim in this case told Detectives she met with the suspect, Borzin Mottaghian, age 34, of Provo, at an office in Provo. She said Mottaghian told her he was conducting research in relation to catheters used in healthcare for women. After having the victim fill out paperwork and describing the research, Mottaghian had her disrobe from the waste down. From there the victim described that Mottaghian used his hands and other objects to penetrate her vagina and anus. He also took photographs of the woman in this condition. As this "exam" continued the victim became uncomfortable with his actions. After she left she reported what happened to police.
A second woman also met with Mottaghian at the same office in Provo. She sat through the initial part of the meeting, where Mottaghian described his purpose and the nature of his "research". This woman left before Mottaghian was able to sexually assault her in the same manner he had done with the first victim.
On October 25, 2017, Detectives executed a search warrant on the office Mottaghian used in this case. They found implements identified by the victim as those used by Mottaghian. He told the victims in this case the exams would be performed by a doctor. Mottaghian is the one, in the first case, who actually conducted the "exam" and the interview in the second case. Investigators also learned that Mottaghian is not a physician of any kind and is not licensed to perform any kind of medical procedures. Mottaghian was arrested and booked into the Utah County Jail on 2 counts of Object Rape-1st degree felony, 1 count of Forcible Sexual Abuse-2nd degree felony, 2 counts of Attempted Object Rape-2nd Degree Felony, and 1 count of Attempted Forcible Sexual Abuse-3rd degree felony. Mottaghian was booked into jail on October 25, 2017 at 4:19 PM. Bail was set at $25,000.00 cash only. He was released at 12:15 PM on October 26, 2017, when someone posted cash bail. Investigators have identified at least one more victim in this case. Anyone who believes they may have participated in this "research" and been victimized by Mottaghian is asked to contact Detectives at (801)851-4010. Or contact Utah Valley Dispatch at (801)794-3970.
For questions contact Sergeant Spencer Cannon, Public Information Officer, Utah County Sheriff's Office. (801)404-1912. Twitter: SGTCannonPIO
Photos :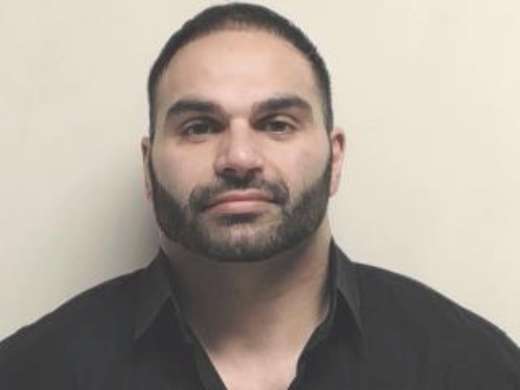 Borzin Mottaghian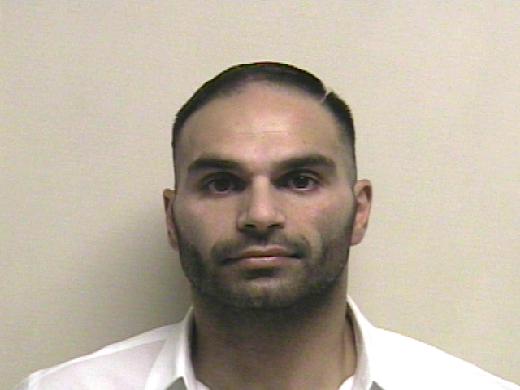 Borzin_Mottaghian
Related Documents:

(NOTE: Some documents may be in the .pdf format. You must have Adobe Acrobat Reader to view pdf files. Most web browsers include the Reader plug-in. If you do not have the Reader, it is a free download from the Adobe web site.)

A8945960-65BB-4FF9-A92D-117EF3983425.jpeg
Borzin Mottaghian
Mottaghian_Borzin.jpg
Borzin_Mottaghian