Followup Regarding Disturbance On Provo Parkway Trail
Posted On : 7/24/2020 9:37:16 AM
Late Wednesday night an Orem woman was accosted by two men while she was walking on the Provo River Parkway Trail near Canyon Glen Park. The victim believed the men were going to take her belongings from her. Charges will be forwarded to the Utah County Attorney's Office.
*** UPDATE July 28, 2020 ***
On July 27 a Deputy was able to talk to the two men whose pictures the Utah County Sheriff's Office included with a press release and social media posts on July 24, 2020 where we described an incident that occurred on July 22 on the Provo River Parkway Trail near Canyon Glen in Provo Canyon. Yesterday, July 27, a Deputy was able to talk to both men pictured in the release. This contact was made possible after one of the men contacted the Sheriff's Office to report that he and his "brother" are the two shown in the photographs we were given by the victim in this case. The two men are not actually brothers. One of the men told this Deputy the two of them are brothers in law.
Both men acknowledged seeing the victim on the Provo River Parkway Trail and saying something to her as she walked up the trail. Both men acknowledged seeing her near Canyon Glen Park a short time later when she came back down the trail. Both men also acknowledged that one of them got upset as the victim walked down the trail toward them because they believed she was using her phone to record them. Both men acknowledged they were bothered by the victim recording them. One of the men believed the victim could not legally do this and he confronted her, demanding that she delete the recording. The victim reported that she believed this man was trying to take the bag she was carrying and her phone.
After speaking with these men, the investigating Deputy did not believe they intended to steal property from the victim. He believed, however, that by their actions they created a hazardous and physically offensive condition for the victim. Because of the actions of these two men the Deputy will submit this case to the Utah County Attorney's Office requesting that one count of disorderly conduct be filed against each of them.
*** PRESS RELEASE July 24, 2020 ***
On July 22, just after 8:30 PM, an Orem woman was walking westbound on the Provo Parkway Trail approaching Canyon Glen Park. She reported that she had seen these two young men earlier but this time they began to approach her, asking if she was recording them. She had begun recording them for her safety and feared they may injure her. The men, ages approximately late teens or early twenties, demanded that she give them her property, which consisted of personal items in a waist pack and a cell phone. She removed the pack and began to wrap it around her arm in case she needed to defend herself. At about this time a small group came by and the woman called to them for help but they kept walking. Moments later another group came walking by. The woman asked them for help and they stayed with her as the two men rode off on their long boards.
Look at the attached photos to see if you might know these men. If you recognize either of them please call Central Utah Dispatch and ask to speak to a Deputy.
Link to YouTube video: https://youtu.be/2_nVtWQtYoQ
For questions contact Sergeant Spencer Cannon, Public Information Officer, Utah County Sheriff's Office
(801)404-1912 - Cell (Best)
(801)851-4333 -Office
Twitter: @SGTCannonPIO or @UCSO
Email: jamesc@utahcounty.gov


Photos :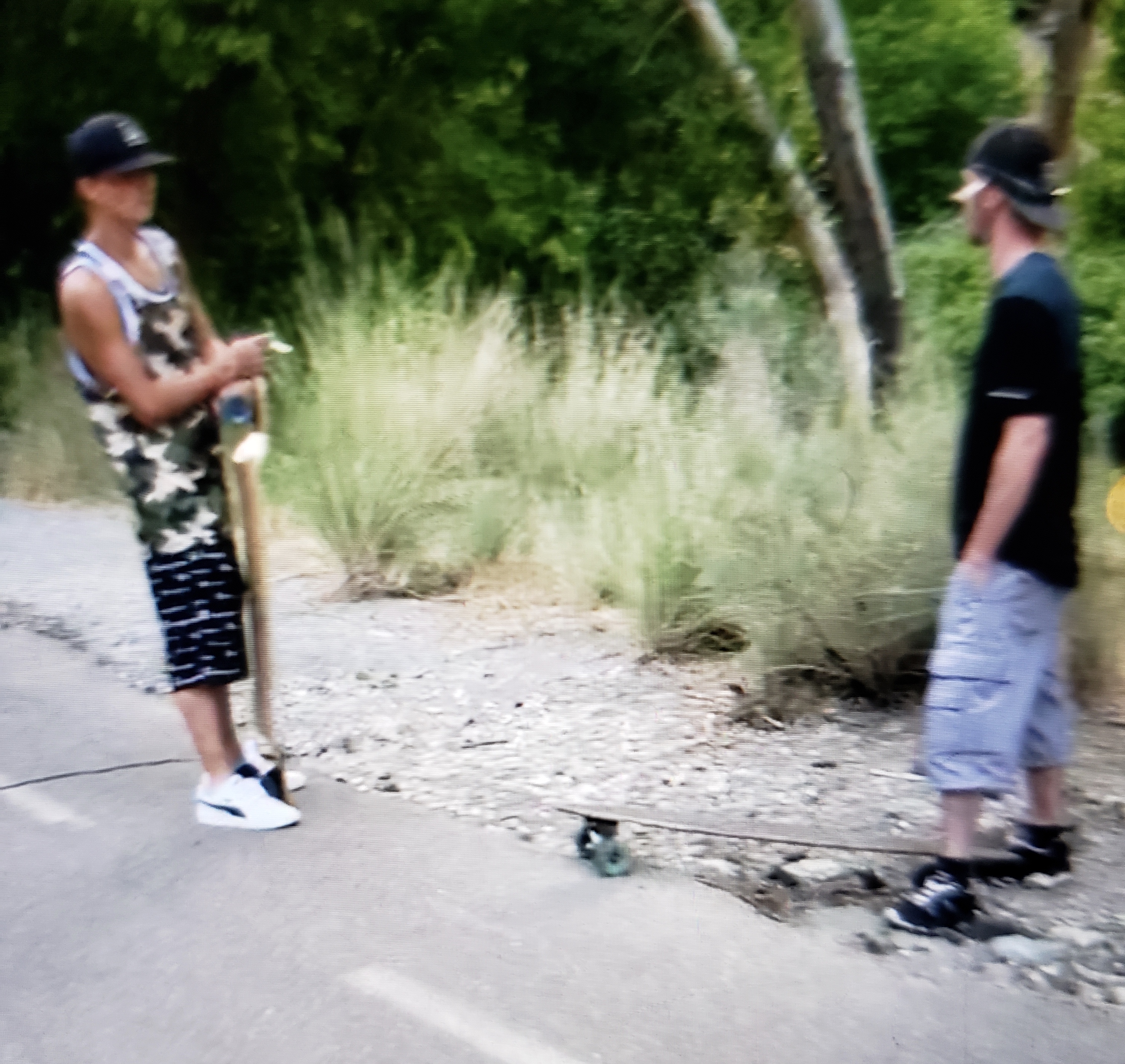 Canyon Glen #2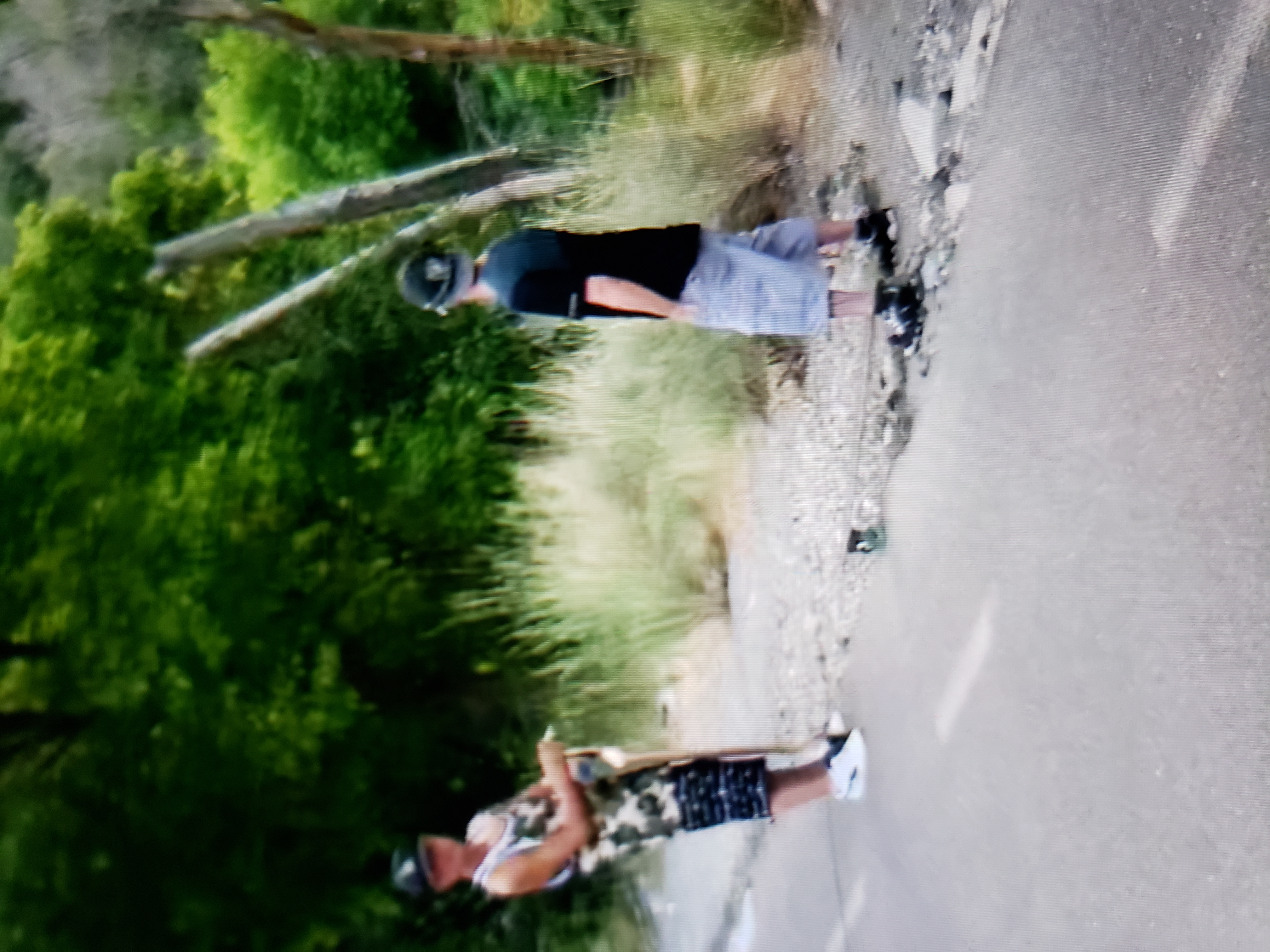 Canyon Glen #1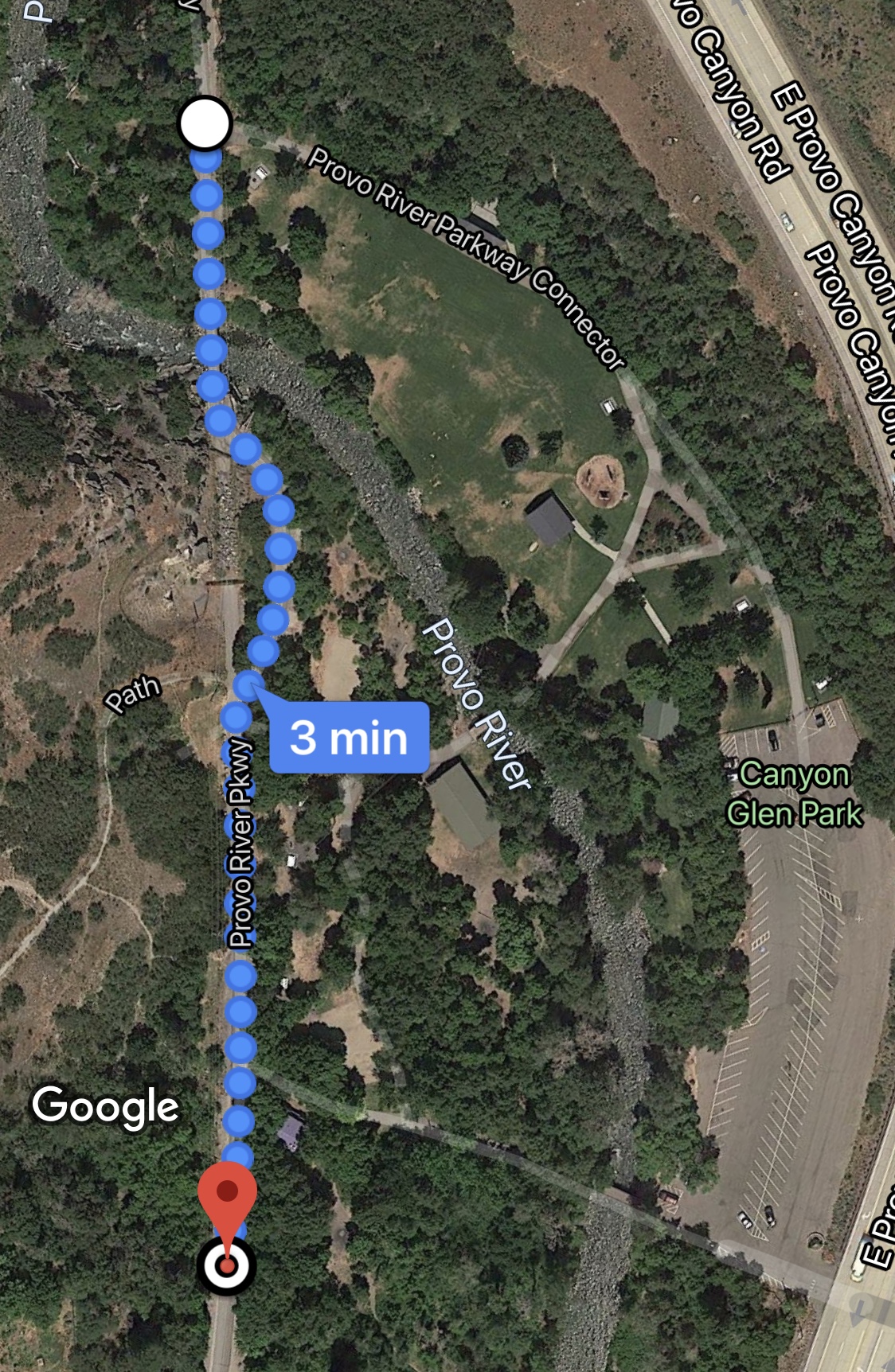 Provo River Parkway Trail bear Canyon Glen
Related Documents:

(NOTE: Some documents may be in the .pdf format. You must have Adobe Acrobat Reader to view pdf files. Most web browsers include the Reader plug-in. If you do not have the Reader, it is a free download from the Adobe web site.)

7032565E-8E00-4D52-B78E-9A51746A0B73.jpeg
Canyon Glen #2
D4C3B0B1-A57E-42CF-BC56-871B3F26BA78.jpeg
Canyon Glen #1
8CCC2943-569E-49A3-AC89-94267104B77A.jpeg
Provo River Parkway Trail bear Canyon Glen