NAME RELEASED 10 Year Old Boy Dies In Dirt Bike Crash In Eagle Mountain
Posted On : 4/28/2020 4:32:50 PM
A 10 year old Eagle Mountain boy has died after he lost control of the small off road motorcycle he was driving on Golden Eagle Road and crashed into a tree.
*** PRESS RELEASE - UPDATE April 29, 2020 ***\
The boy killed in a motorcycle crash yesterday in Eagle Mountain is Traygen Shane Johnson. We originally identified that he was 9 years old. Traygen is actually 10 years old. Also, family members of Traygen have established a GoFundMe account, "Traygen Shane Johnson funeral expenses", in an effort to raise funeral expenses.
*** PRESS RELEASE April 28, 2020 ***
Today at about 12:45 PM Dispatchers with Central Utah 911 received a call reporting a motorcycle crash in Eagle Mountain. A 9 year old Eagle Mountain boy was riding a small off road motorcycle east bound on Golden Eagle Road when he hit a curb, lost control, and hit a tree. Bystanders who were first on scene called 911. The boy was not breathing and had no pulse and those bystanders began to administer CPR. Deputies and Unified Fire Department Paramedics arrived and efforts to resuscitate the boy continued. After a short time medical personnel determined his injuries were too severe and he was pronounced dead. The boy was wearing a helmet but he sustained extensive injuries to his upper body. He will be taken to the Medical Examiner's Office in Taylorsville. We are not releasing his name as not all family have been notified.
For questions contact Sergeant Spencer Cannon, Public Information Officer, Utah County Sheriff's Office.
(801)404-1912 - Cell
(801)851-4333 - Office
Twitter: @SGTCannonPIO or @UCSO
Email: jamesc@utahcounty.gov
Photos :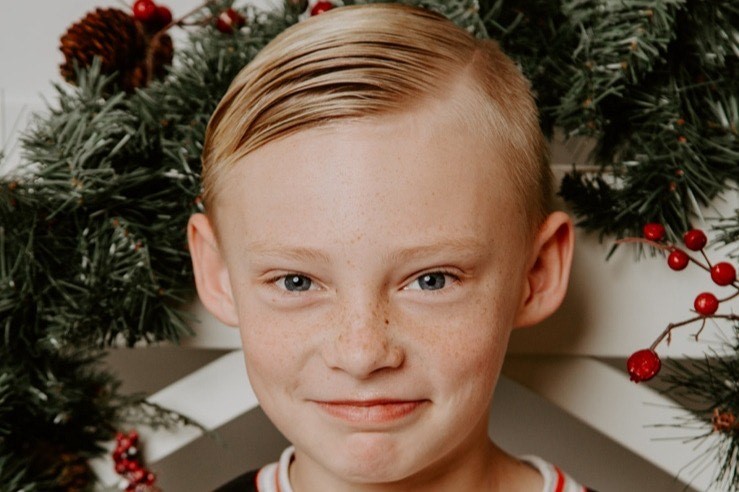 Traygen Shane Johnson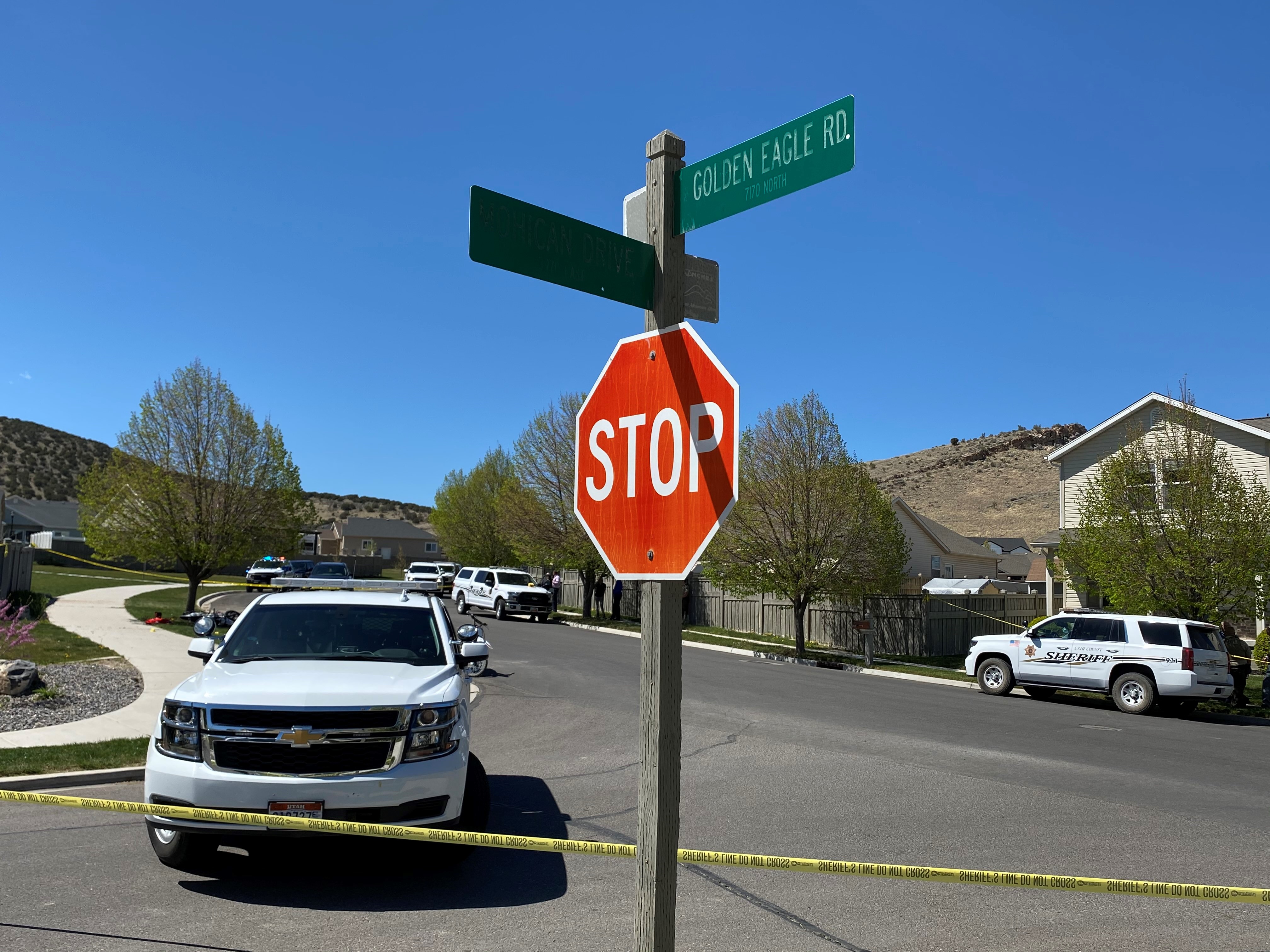 Golden Eagle Rd and Mohican Dr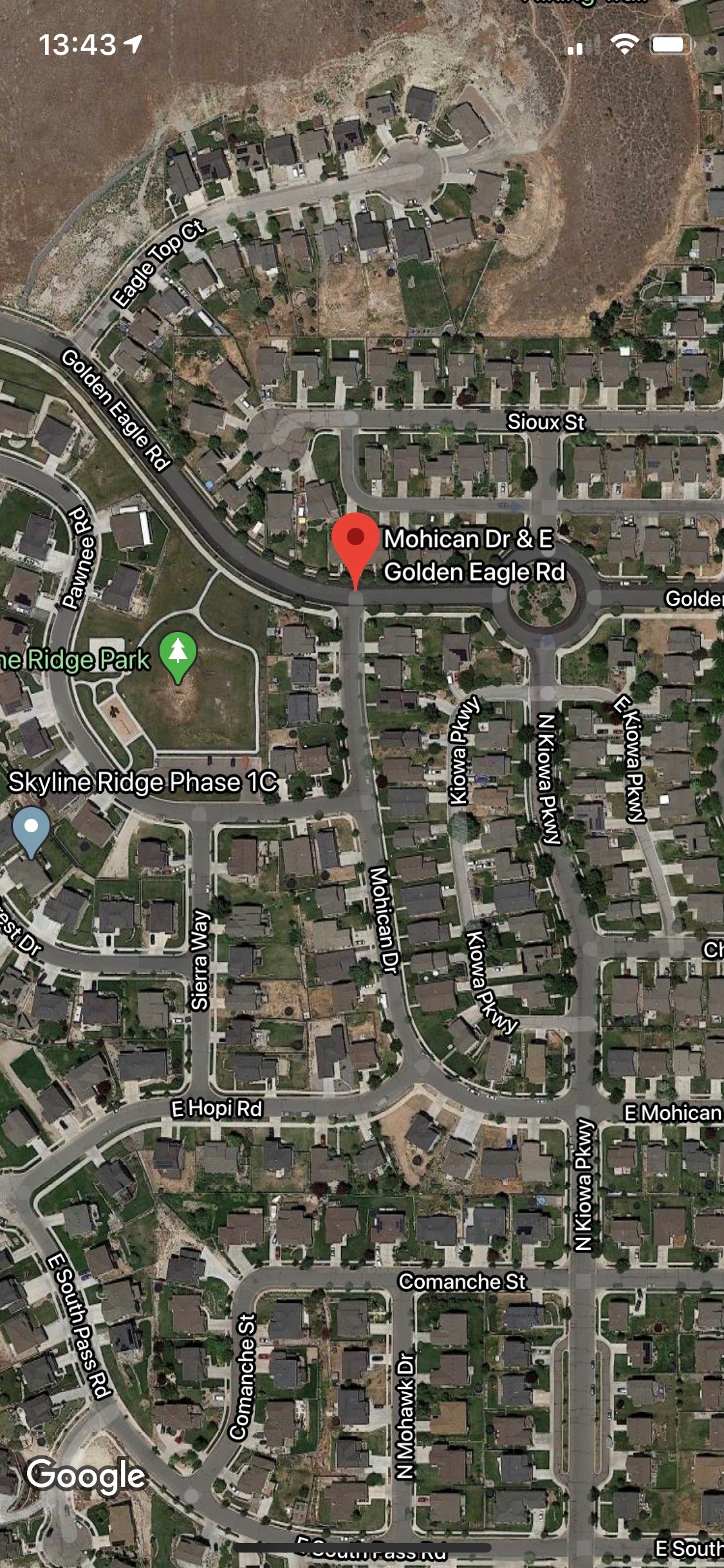 Google Map Screen Shot
Related Documents:

(NOTE: Some documents may be in the .pdf format. You must have Adobe Acrobat Reader to view pdf files. Most web browsers include the Reader plug-in. If you do not have the Reader, it is a free download from the Adobe web site.)

Johnson_Traygen_Shane.jpg
Traygen Shane Johnson
20UC04086_2.jpg
Golden Eagle Rd and Mohican Dr
20UC04086_1.jpg
Google Map Screen Shot