*** UPDATE *** Investigators Identified Counterfeiters
Posted On : 9/14/2019 3:25:19 PM
A man and woman passed counterfeit $100.00 bills recently at businesses in Eagle Mountain. This incident may be related to recent cases in Saratoga Springs.
*** UPDATE November 5, 2019 ***
Saratoga Springs Police Department arrested the woman in this photo on September 26, 2019. Utah County Sheriff's Office Detectives are still working a case on her and have not yet made an arrest, but it will be forthcoming. Her name is Breanna Marie Archuleta. She is 24 years old and lives in Murray. She was bailed out of jail on the Saratoga Springs arrest on 9/28/19.
We have identified the man in the picture but we have not yet been able to introduce ourselves to him. When we do we will let you know his name as well.
*** PRESS RELEASE September 14, 2019 ***
On September 11, 2019, several businesses in Eagle Mountain received counterfeit money. In one case, at the Maverik convenience store, a counterfeit $50 bill was used. In two other cases counterfeit $100 bill were passed at the Ace Hardware and Dairy Queen, near the Ridley's grocery store. Saratoga Springs Police are investigating several similar cases that occurred at businesses in their city. It is possible that these cases are related, but investigators have not determined, with certainty, that they are. The photos included with this release are from one of the incidents in Eagle Mountain. Anyone who recognizes the man and/or woman in these pictures is asked to call Central Utah Dispatch at (801)794-3970 and ask to speak to a Deputy in Eagle Mountain.
For questions contact Sergeant Spencer Cannon, Public Information Officer, Utah County Sheriff's Office.
(801)404-1912 - Cell
(801-851-4333 - Office
Twitter: @SGTCannonPIO or @UCSO
Photos :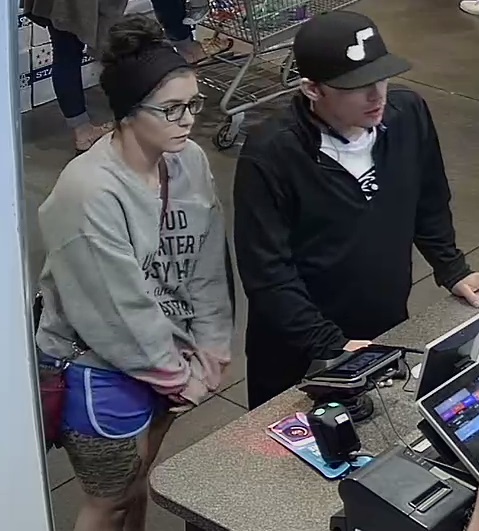 Male and Female Suspects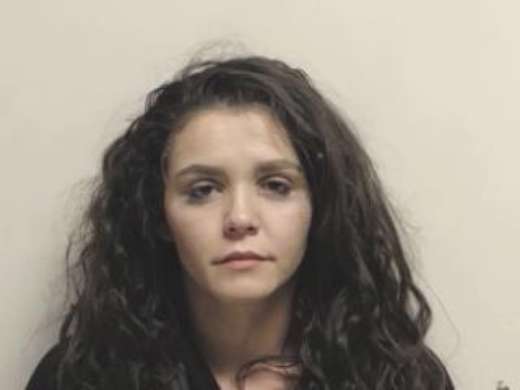 Breanna Marie Archuleta
Related Documents:

(NOTE: Some documents may be in the .pdf format. You must have Adobe Acrobat Reader to view pdf files. Most web browsers include the Reader plug-in. If you do not have the Reader, it is a free download from the Adobe web site.)

19UC09740SuspectsNo1.jpg
Male and Female Suspects
19UC09740FemaleSuspectNo1.jpg
Female Suspect Photo 1
19UC09740MaleSuspectNo1.jpg
Male Suspect Photo 1
19UC09740RunningInk.jpg
Running Ink
Archuleta_Breanna.jpg
Breanna Marie Archuleta
19UC09740MaleSuspectNo2.jpg
Male Suspect Photo 2
19UC09740FemaleSuspectNo2.jpg
Female Suspect Photo 2
19UC09740SecurityStrip.JPG
US TEN Security Strip