Two Crashes In Eagle Mountain - Distraction May Be A Factor In Both Crashes
Posted On : 8/29/2019 5:02:11 PM
In two crashes in Eagle Mountain investigators believe distraction may be a factor - both involving a cell phone. The driver in one is in extremely critical condition. Minor injuries in the other.
*** UPDATE August 30, 2019 ***
The woman who sustained critical injuries in yesterday's crash in Eagle Mountain at Cory B. Wride Memorial Highway and Sunset Drive has died as a result of her injuries. Her name is Kayla Williamson. She was 23 years old, from Idaho, but had recently been living in Lehi.
*** PRESS RELEASE August 29, 2019 ***
At about 2:15 PM Deputies in Eagle Mountain were dispatched to a crash on Cory B. Wride Memorial Highway and Sunset Drive. Witnesses told Deputies a small SUV was driving south on Sunset Drive approaching Cory B. Wride Highway. There is a traffic light at this intersection and witnesses said the light for the SUV was red and the driver failed to stop. A large dump truck carrying a full load of asphalt was driving west on Cory B. Wride Highway. Witnesses also said the westbound light was green. The driver of the dump truck was unable to avoid the SUV. The driver of the SUV sustained serious injuries and was in extremely critical condition when she was flown to Utah Valley Hospital in Provo. Both drivers were the only occupants of their vehicles. A friend of the injured woman told Deputies he was talking to her by phone when this crash occurred.
At 3:50 PM Deputies responded to a separate crash on Pony Express Parkway and about 2500 East, also in Eagle Mountain. The driver of a minivan, with his 13 year old daughter as a passenger, was driving east on Pony Express when he drifted to his right, hit a curb, then hit a fire hydrant. The van rolled one time end over end and almost two more rotations sideways. The van came to rest on the passenger side. The driver and his daughter sustained minor injuries. In this crash a witness reported following the driver nearly three miles. During that time the witness reported seeing the driver using his phone in his hand the entire way. The driver of the minivan, a 42 year old Eagle Mountain man, was issued a citation for failing to operate in a single lane.
For questions contact Sergeant Spencer Cannon, Public Information Officer, Utah County Sheriff's Office.
(801)404-1912 - Cell
(801)851-4333 - Office
Twitter: @SGTCannonPIO or @UCSO
Photos :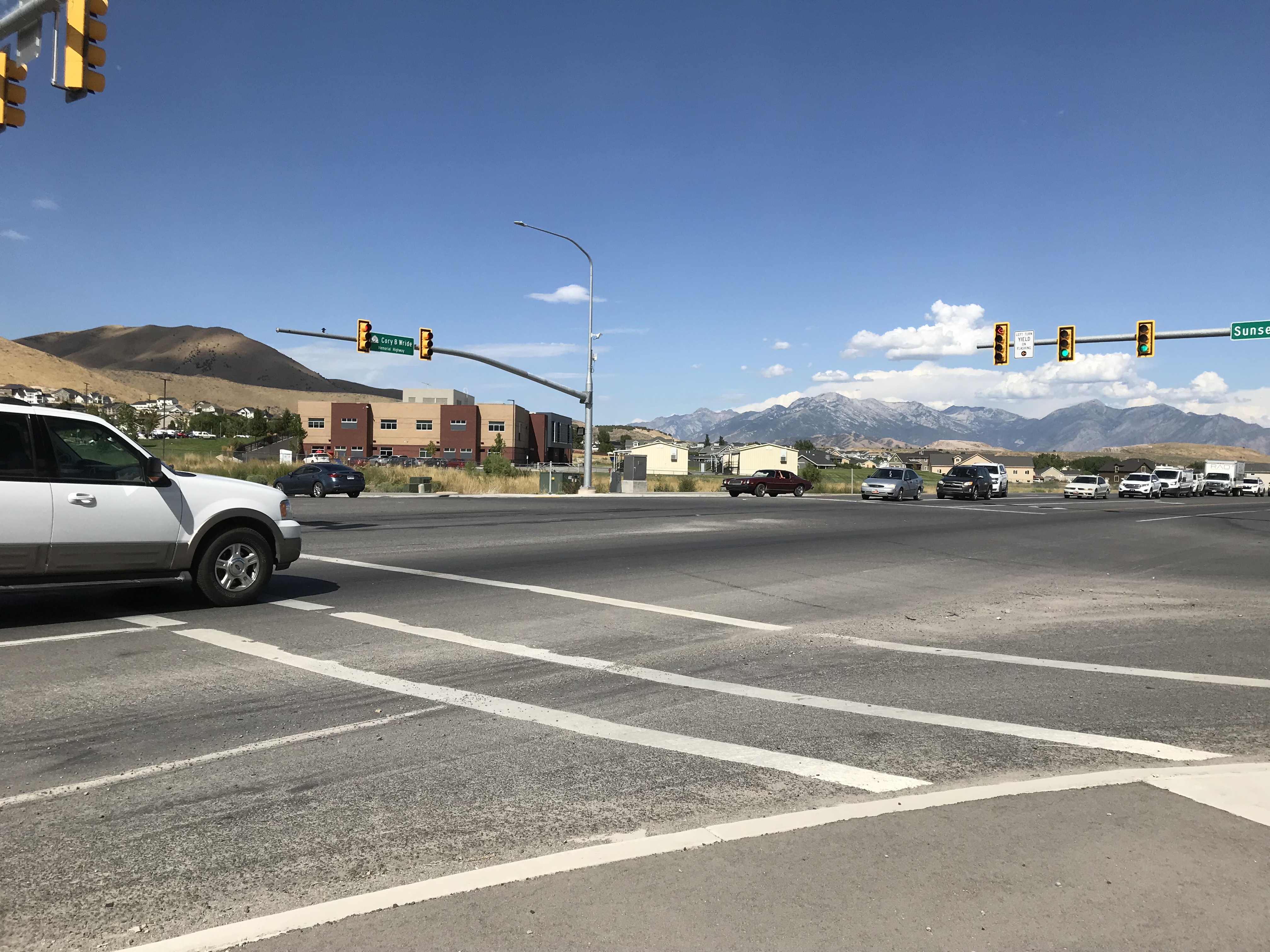 Cory B. Wride 4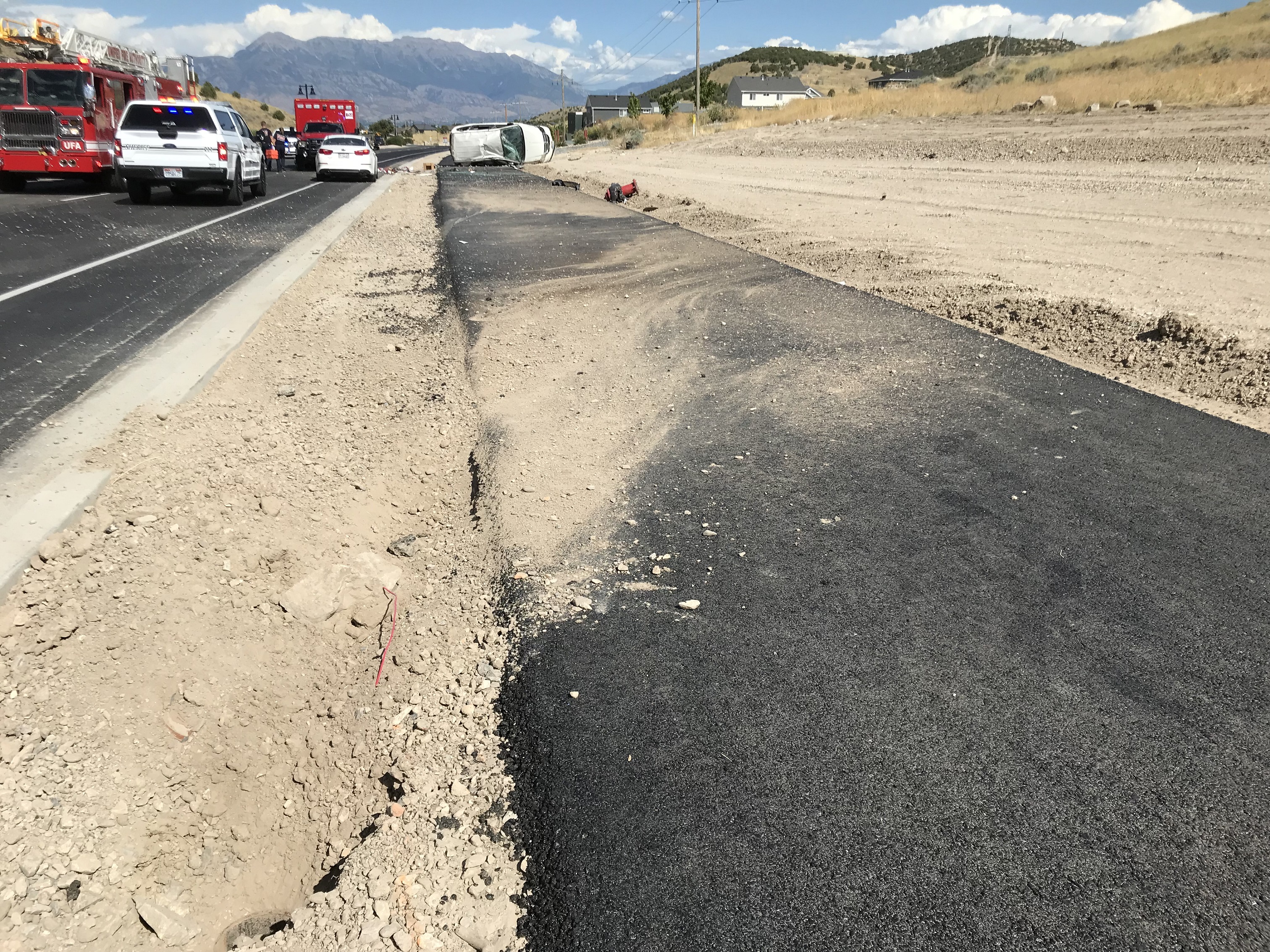 Pony Express 3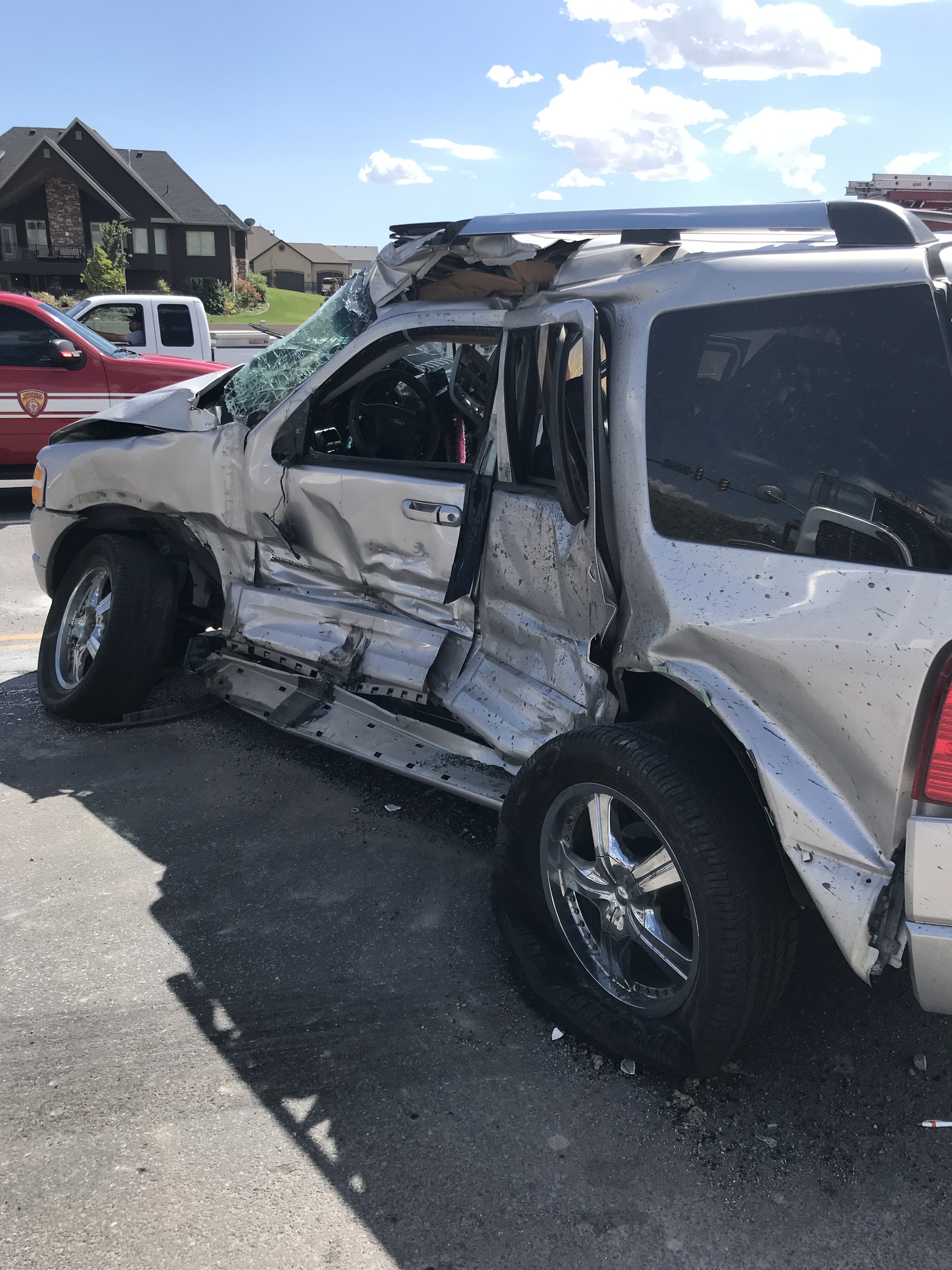 Cory B. Wride 1
Pony Express 1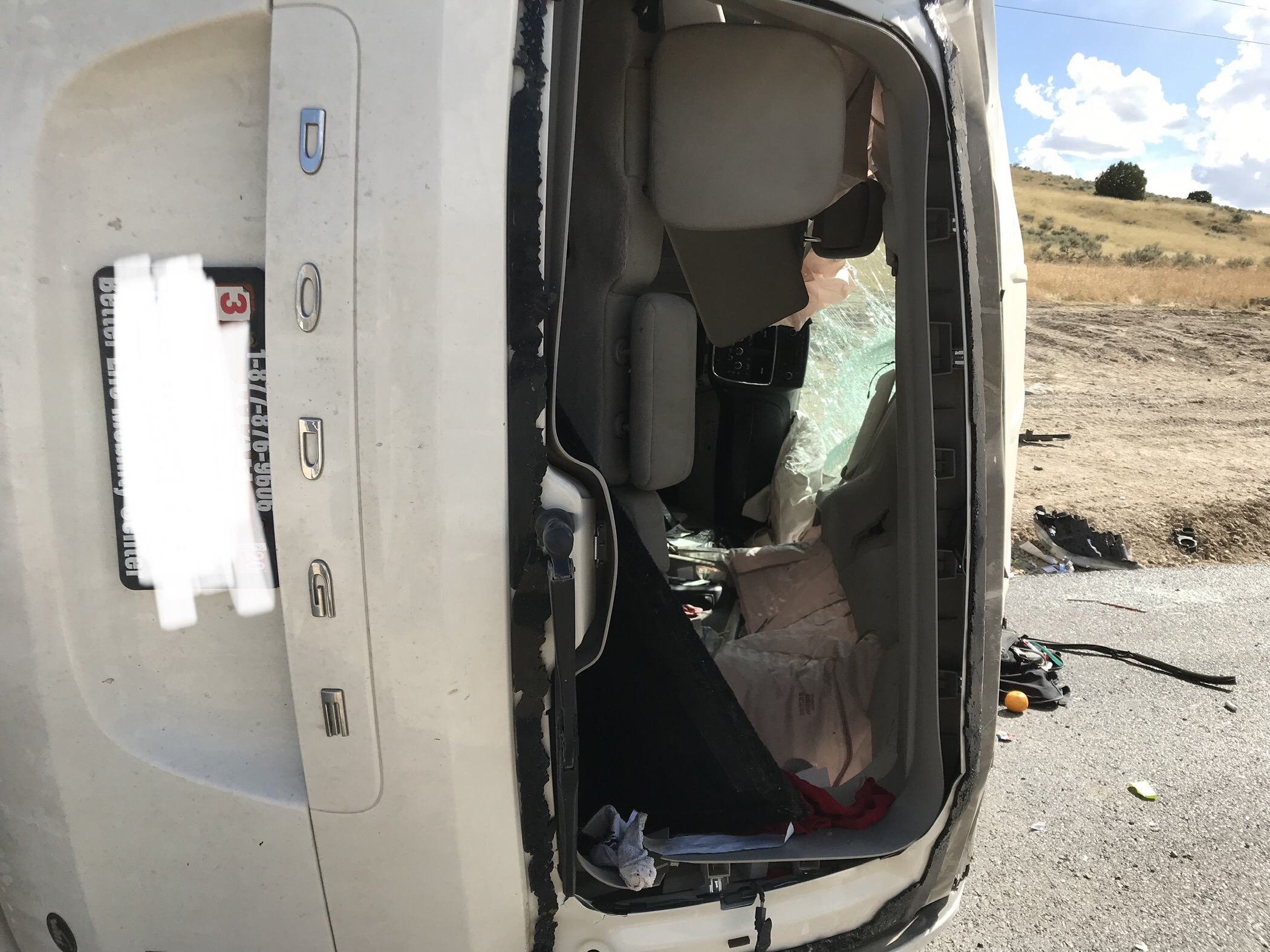 Pony Express 5
Cory B. Wride 3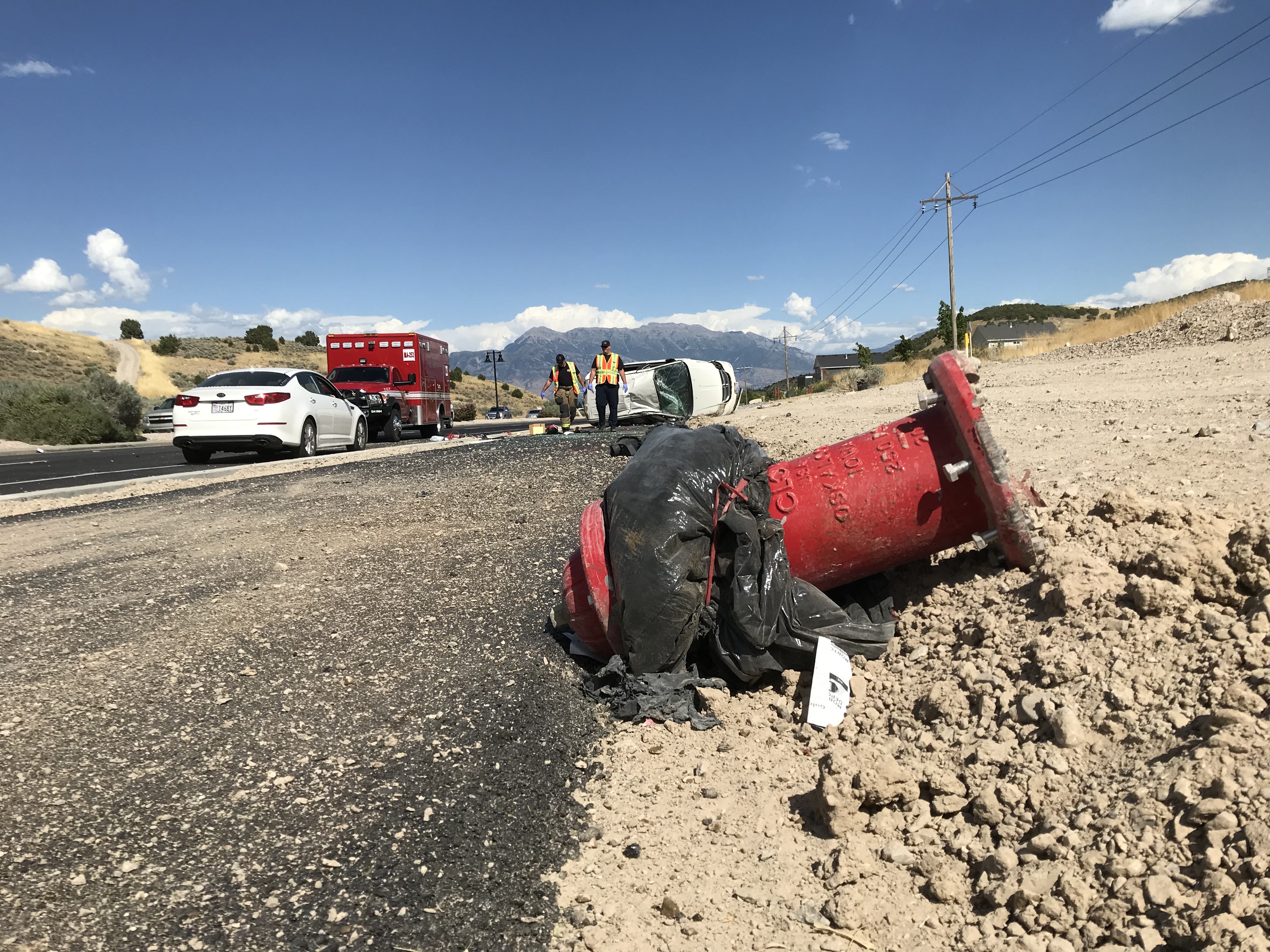 Pony Express 2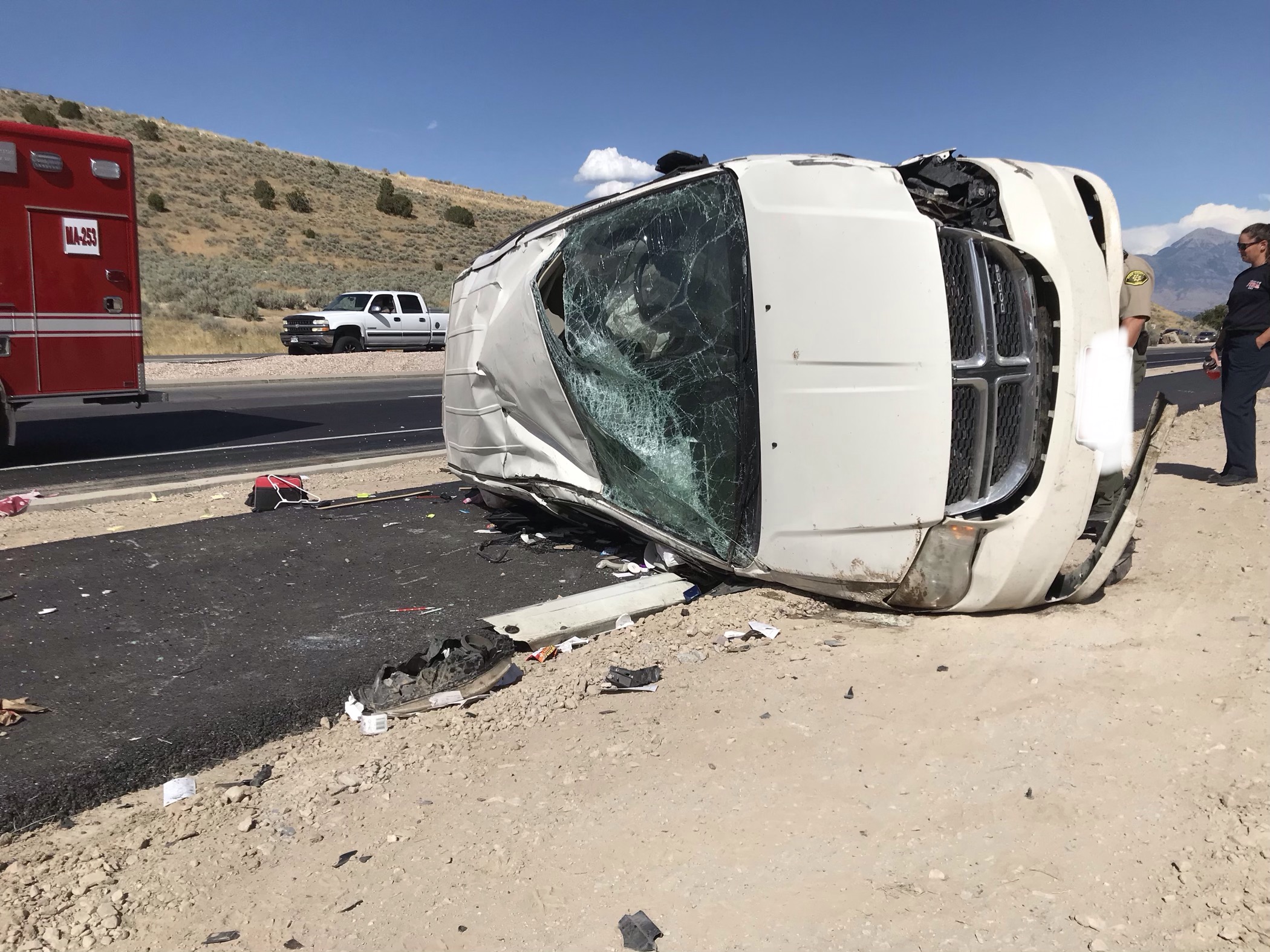 Pony Express 4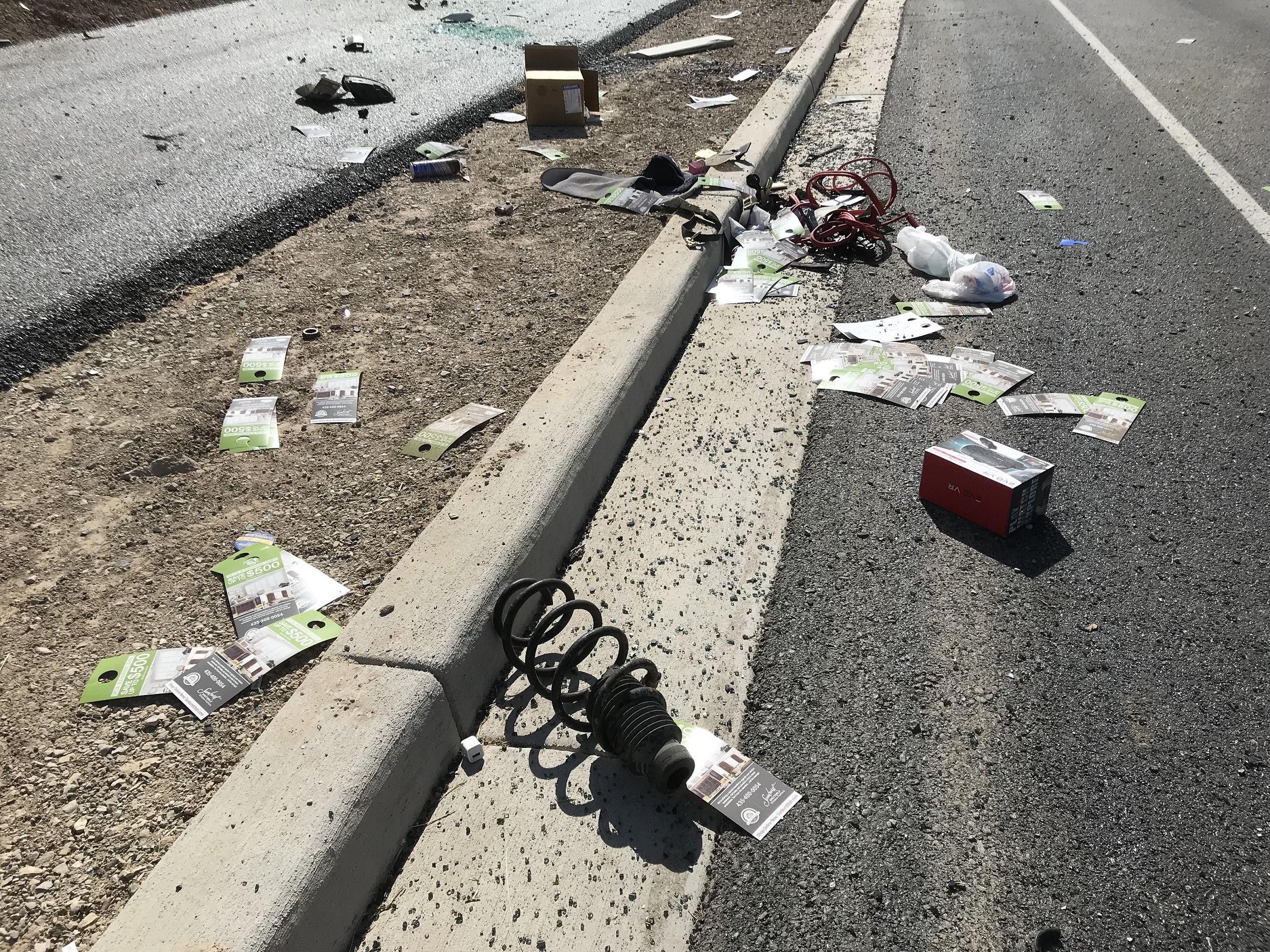 Pony Express 6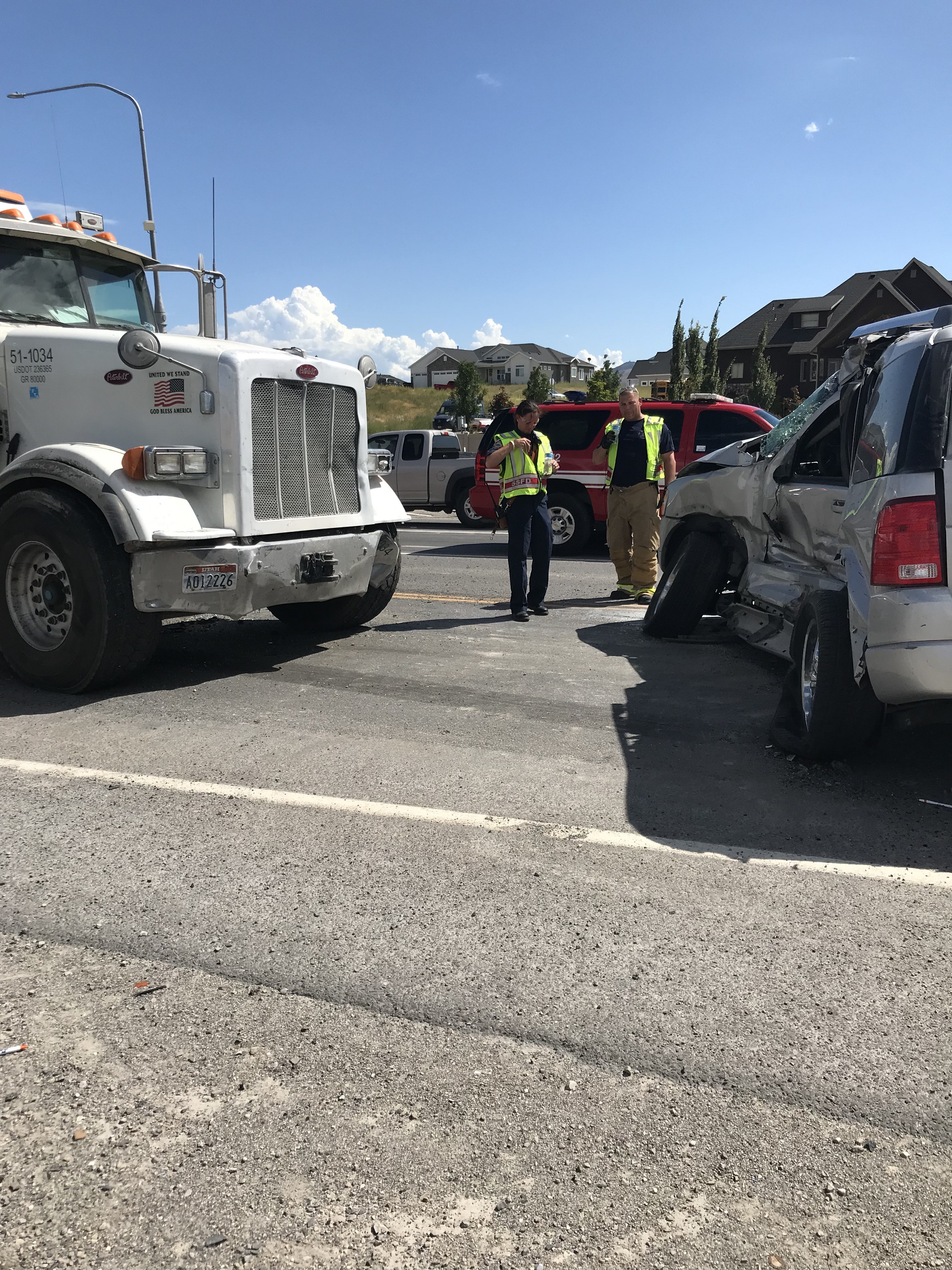 Cory B. Wride 2
Related Documents:

(NOTE: Some documents may be in the .pdf format. You must have Adobe Acrobat Reader to view pdf files. Most web browsers include the Reader plug-in. If you do not have the Reader, it is a free download from the Adobe web site.)

19UC09140_4.jpg
Cory B. Wride 4
19UC09143_3_1.jpg
Pony Express 3
19UC09140_1.JPG
Cory B. Wride 1
19UC09143_1.jpg
Pony Express 1
19UC09143_5.jpg
Pony Express 5
19UC09140_3.jpg
Cory B. Wride 3
19UC09143_2.jpg
Pony Express 2
19UC09143_4.jpg
Pony Express 4
19UC09143_6_1.jpg
Pony Express 6
19UC09140_2.JPG
Cory B. Wride 2