20 Year Old Texas Man Rescued From Mt. Timpanogos
Posted On : 6/16/2019 1:48:30 PM
A 20 year old Texas Man is safe after he got stranded on an avalanche ice field and had to be brought down by Search and Rescue.
*** PRESS RELEASE June 16, 2019 ***
20 year old Cole Bernal, from Austin, Texas, is on kind of a road trip to enjoy the outdoors and engage in hiking and other outdoor activities. He arrived in Utah yesterday and his first adventure ended differently than he probably anticipated. He left from the Aspen Grove Trailhead about 6:00 AM today intending to hike to the summit of Mt. Timpanogos. A couple of hours into the hike he was crossing an ice covered avalanche deposit from this past winter when he realized he was in trouble. This was at an elevation of about 8,200 feet and because the avalanche path was so steep Cole felt like he could not continue the direction he was going. When he tried going back he realized he was not able to go that way either. Fortunately, while he was in a designated wilderness area, he still had phone reception and was able to call 911 and explain his predicament. He stayed put while Search and Rescue (SAR) volunteers responded to help him off the mountain.
While Cole was not adequately prepared for what he encountered, he made some good choices when he realized he was in trouble. First he stayed put and did not try to fix the situation himself. And second, he swallowed his pride and called for help! In situations like this there is grave risk when someone continues and tries to get themselves out of trouble. The Utah County Sheriff's Office SAR volunteers have responded to may situations over the years where people have lost their step slid down these ice and snow fields. The outcome in these situations is never good. Hikers have sustained serious injuries, and some have even died, when they lose their footing in areas like this. Fortunately Cole's situation had a positive outcome. And thanks to SAR for their skill and helping to bring about this ending.
For questions contact Sergeant Spencer Cannon, Public Information Officer, Utah County Sheriff's Office.
(801)404-1912 - Cell
(801)851-4333 - Office
Twitter: @SGTCannonPIO or @UCSO
Photos :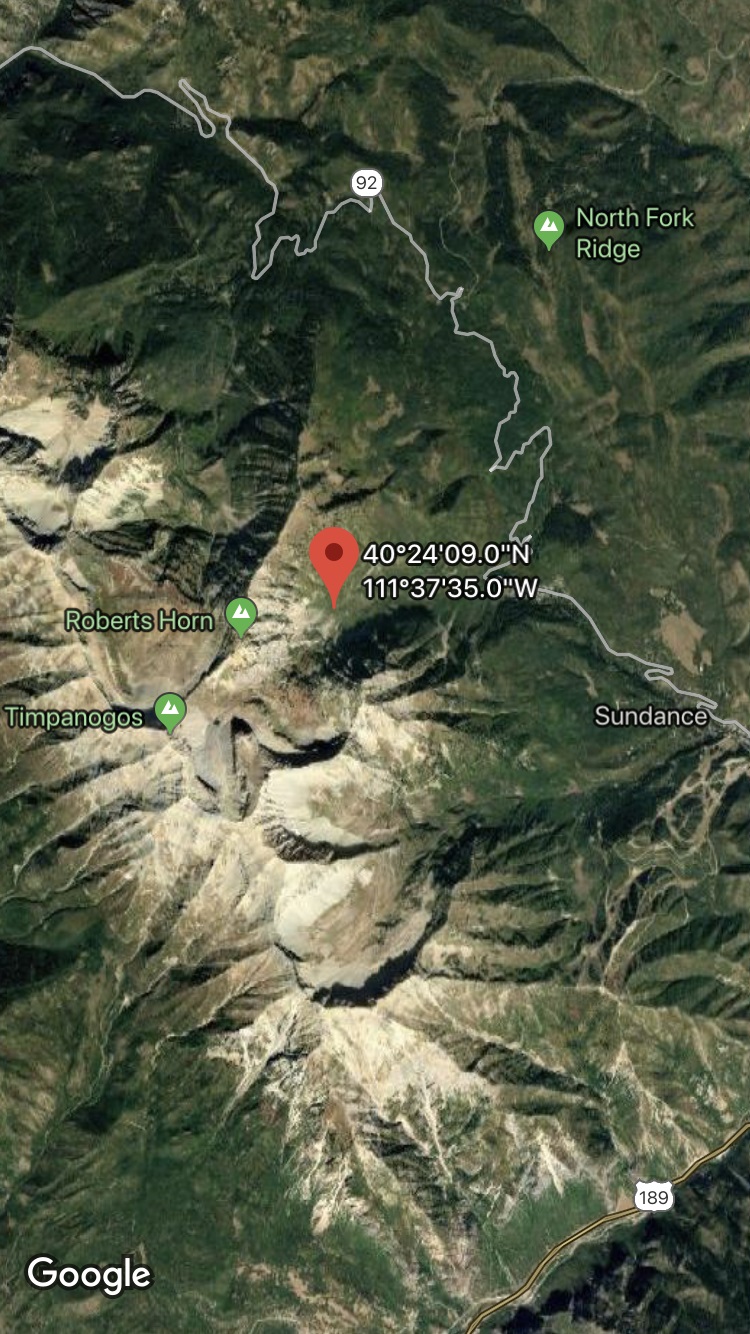 Pin map with location of stranded man.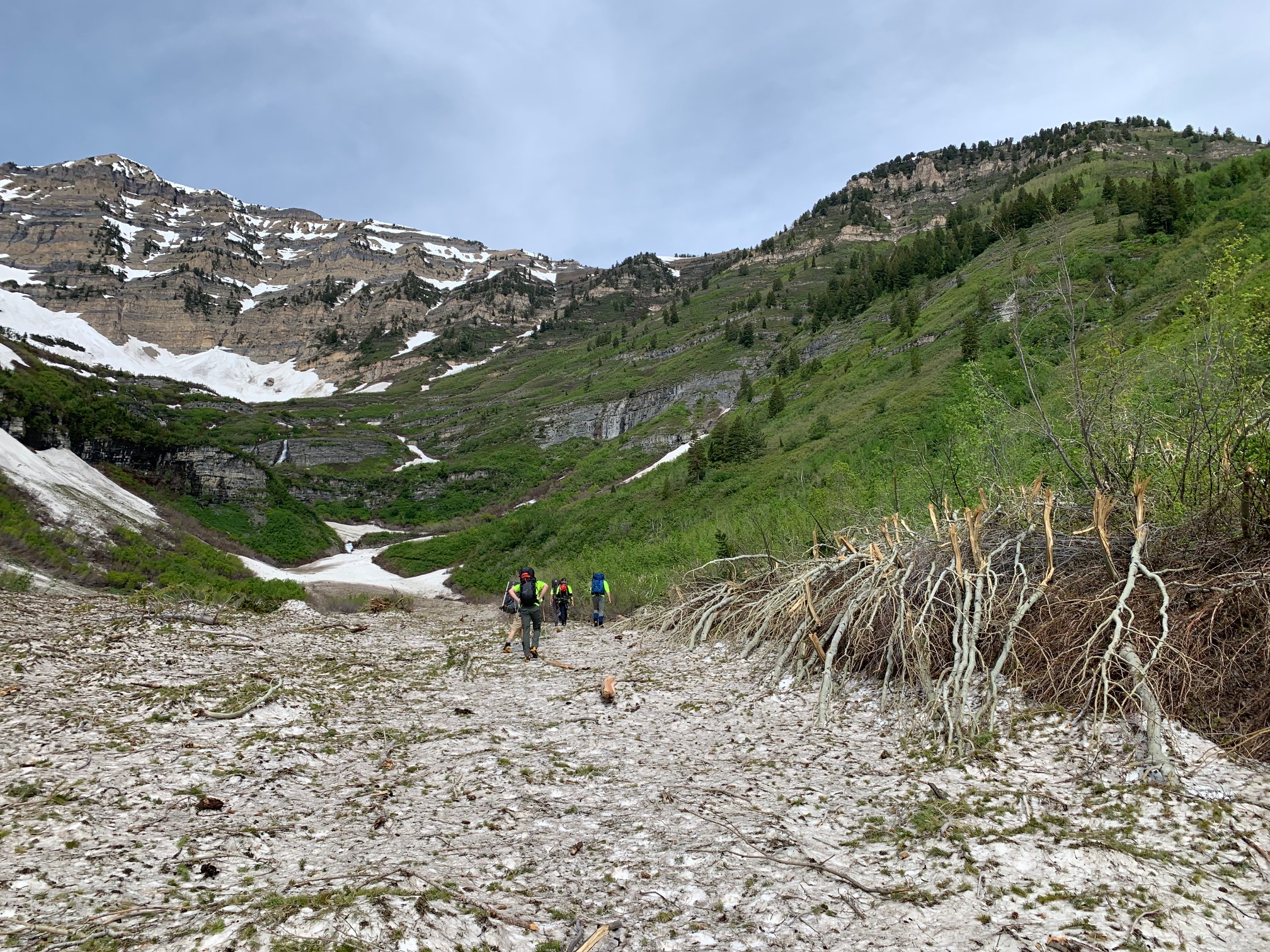 Photo Aspen Grove SAR No2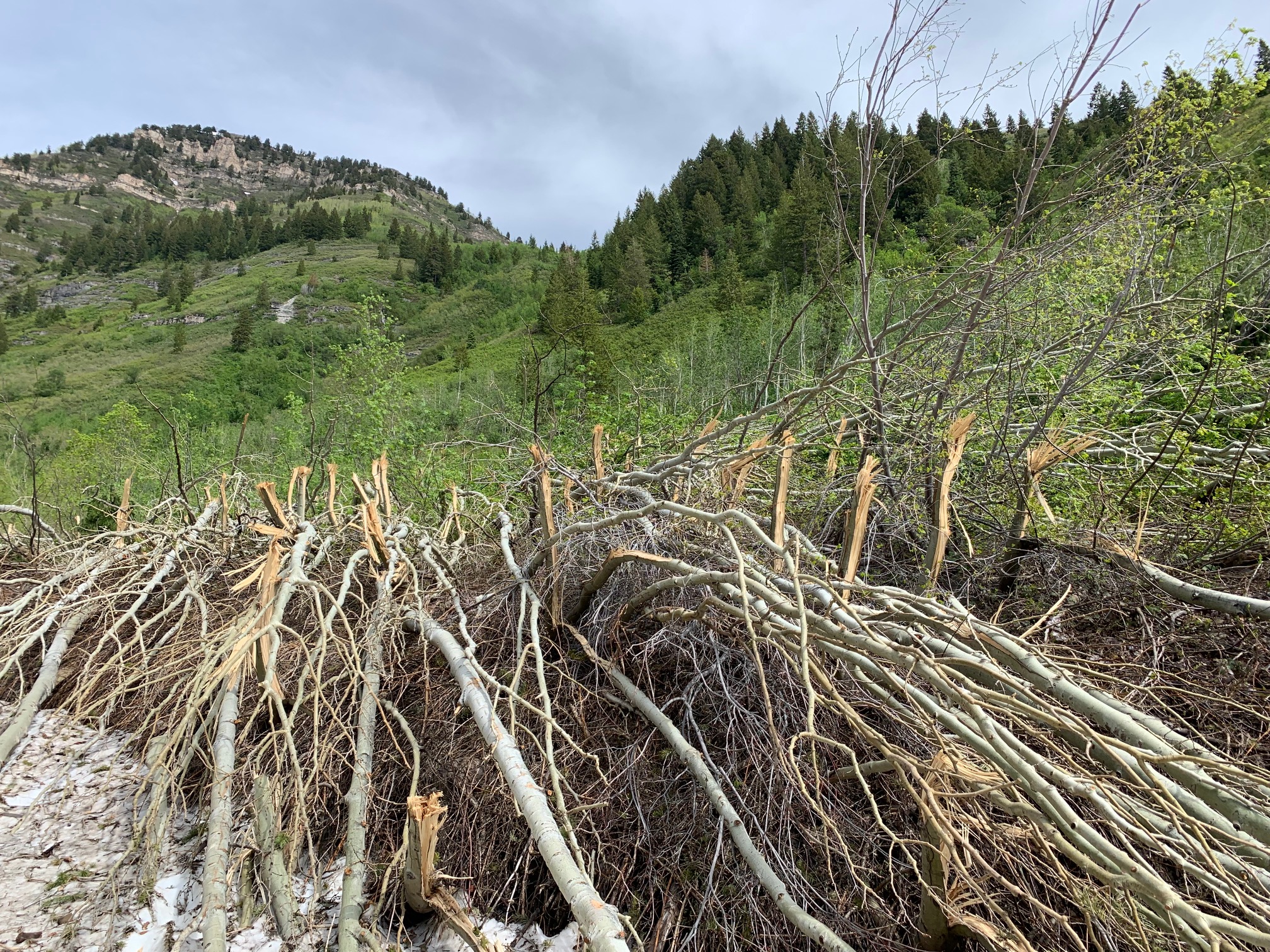 Photo Aspen Grove SAR No3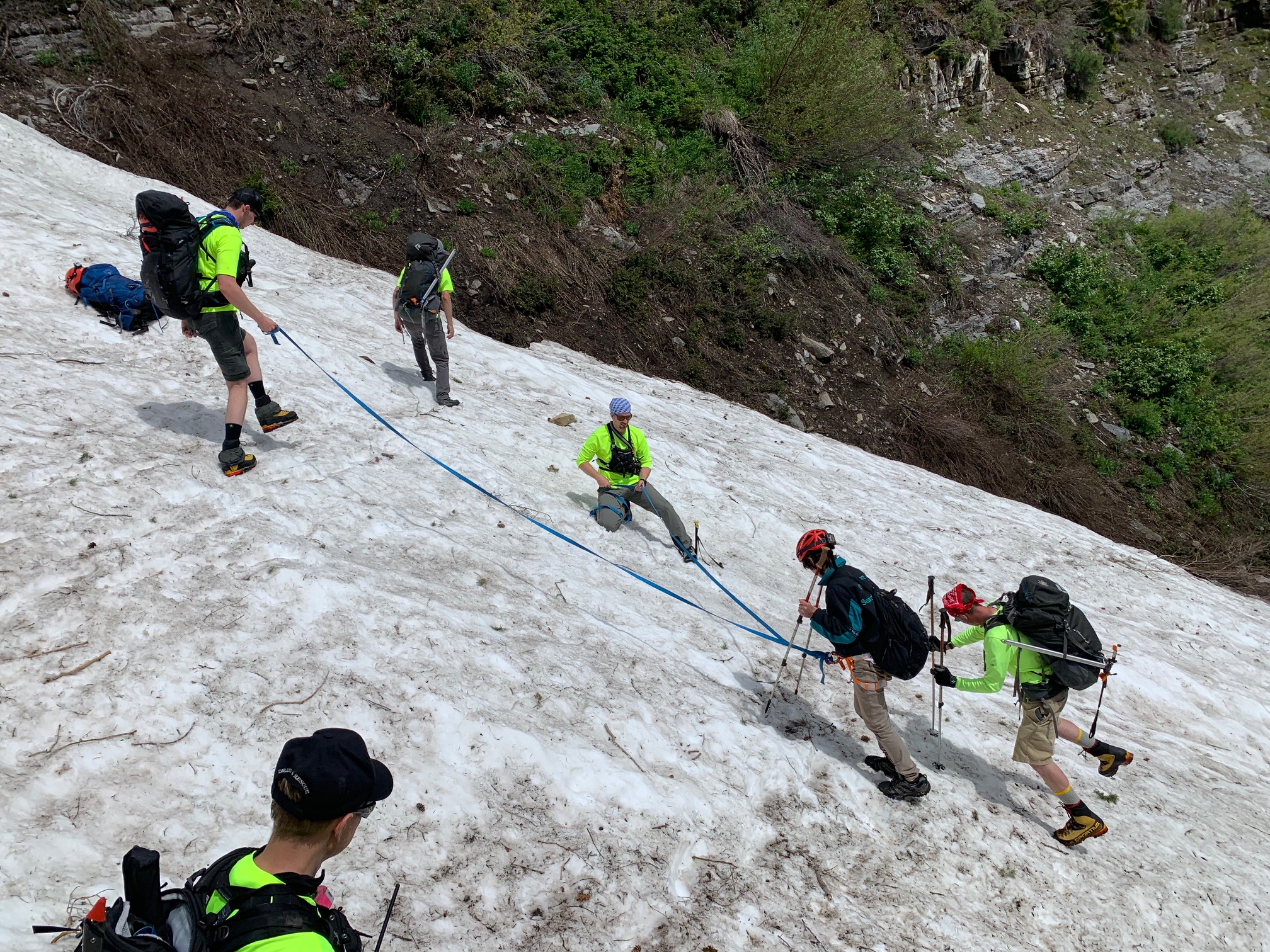 Photo Aspen Grove SAR No4
Related Documents:

(NOTE: Some documents may be in the .pdf format. You must have Adobe Acrobat Reader to view pdf files. Most web browsers include the Reader plug-in. If you do not have the Reader, it is a free download from the Adobe web site.)

June162019AspenGroveSARNo1.jpg
Pin map with location of stranded man.
June162019AspenGroveSARNo2.jpg
Photo Aspen Grove SAR No2
June162019AspenGroveSARNo3.jpg
Photo Aspen Grove SAR No3
June162019AspenGroveSARNo4.jpg
Photo Aspen Grove SAR No4