Concerned Eagle Mountain Mother Turned Her Son In After Seeing Facebook Post
Posted On : 6/12/2019 5:01:18 PM
After seeing a post on the UCSO Eagle Mountain Facebook page about graffiti, a woman believed her son was involved. She called and reported this. The other person involved was also identified.
*** PRESS RELEASE June 12, 2019 ***
Eagle Mountain - This morning Deputies assigned in Eagle Mountain responded to three separate reports of vandalism in the Silver Lake area on the east side of the city. Someone spray painted graffiti on an LDS meetinghouse, a fence, a power box, and a bathroom at a city park. Staff at the Utah County Sheriff's Office - Eagle Mountain Division made a Facebook post and added photos of the graffiti found on the church. A woman who saw the graffiti saw it and believed her son was involved. After talking to her son Deputies were able to identify a second person involved in the graffiti incidents. Both boys are juveniles. They admitted to spray painting different areas during the day earlier this week. The graffiti found on the park bathroom is not believed to have been put there by these juveniles. Investigators are following up on leads in this incident. The victims are grateful to the mother who did the right thing in helping her son by calling the Sheriff's Office!
For questions contact Sergeant Spencer Cannon, Public Information Officer, Utah County Sheriff's Office.
(801)404-1912 - Cell
(801)851-4333 - Office
Twitter: @SGTCannonPIO or @UCSO
Photos :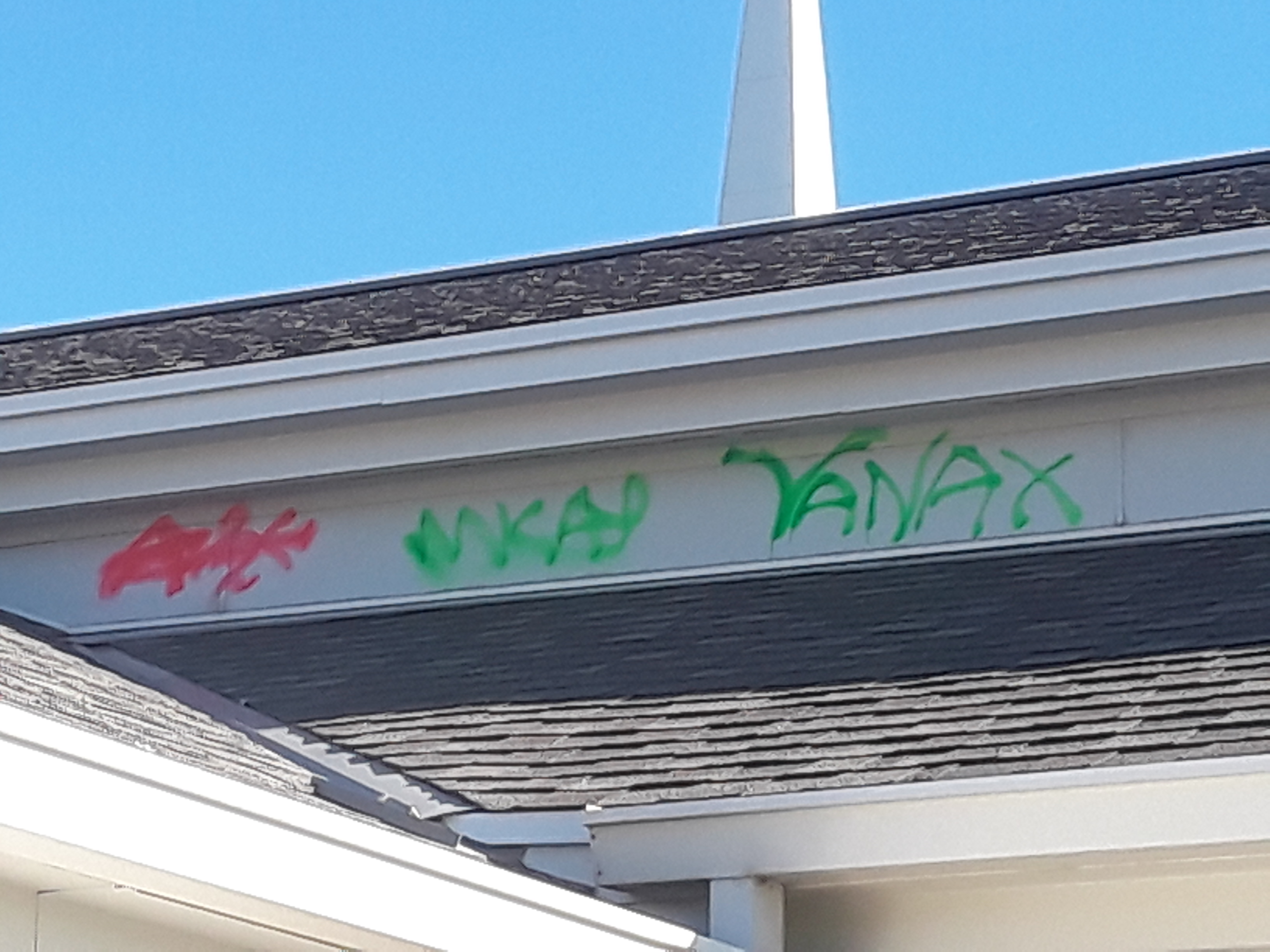 Eagle Mountain Graffiti No 1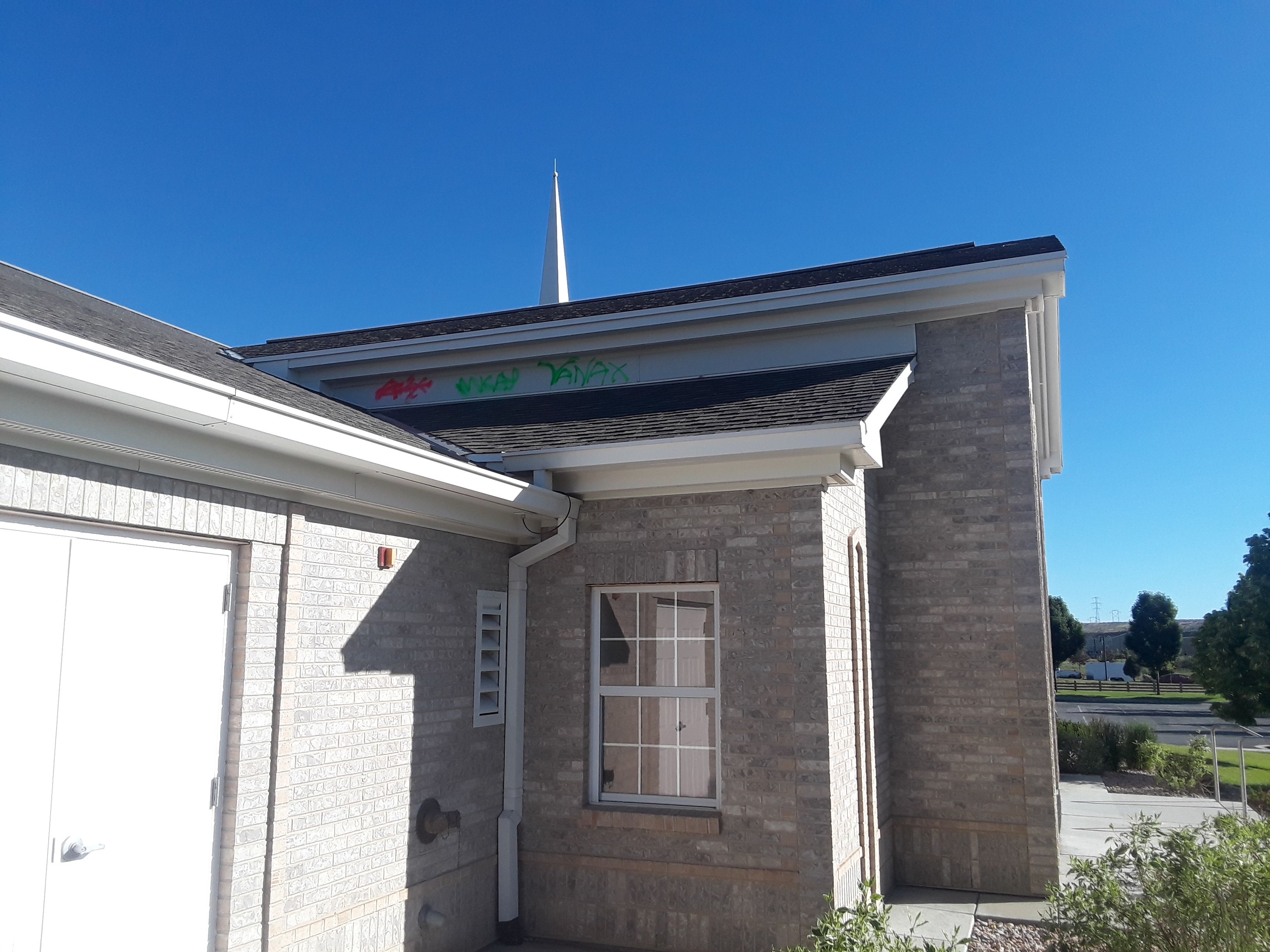 Eagle Mountain Graffiti No 2
Related Documents:

(NOTE: Some documents may be in the .pdf format. You must have Adobe Acrobat Reader to view pdf files. Most web browsers include the Reader plug-in. If you do not have the Reader, it is a free download from the Adobe web site.)

2019_06_12_EM_Graffiti_1.jpg
Eagle Mountain Graffiti No 1
2019_06_12_EM_Graffiti_2.jpg
Eagle Mountain Graffiti No 2