Avalanche Covers Road In Santaquin Canyon
Posted On : 4/30/2019 2:40:54 PM
An avalanche has come down and covered the road in Santaquin Canyon. The road sustained damage and it is believed nobody was in the area when the avalanche occurred.
*** PRESS RELEASE April 30, 2019 ***
Sometime last week an avalanche came down in Santaquin Canyon, in Utah County. The avalanche occurred about four miles from the entrance to the canyon between, Trumbolt Pines day use area and Tinney Flat Campground. The avalanche covered the road and river with as much as 60'-70' of snow, dirt, and trees. US Forest Service officials are evaluating the area in an effort to determine a course of action. Utah County Emergency Management Officials being flown in a Utah Department of Public Safety helicopter surveyed the area on Monday. The Utah County Public Works Department took some temporary measures by digging across the road in a couple of areas to allow runoff water to flow around a partially blocked culvert and to prevent further erosion near the base of the avalanche.
Santaquin Canyon is a popular area for outdoor activities. However, the canyon, which is normally closed in the winter months anyway, is likely to remain closed until the avalanche is gone and the remaining trees and other debris are cleaned up. The public is asked to refrain from hiking to the area of the avalanche. As the snow in the slide melts, the built up debris will become very unstable and could experience shifting and cave-ins. The Utah County Sheriff's Office will continue to consult with Forest Service and Public Works officials and will release and share updated information as it becomes available.
For questions contact Sergeant Spencer Cannon, Public Information Officer, Utah County Sheriff's Office
(801)404-1912 - Cell
(801)851-4333 - Office
Twitter: @SGTCannonPIO or @UCSO
Photos :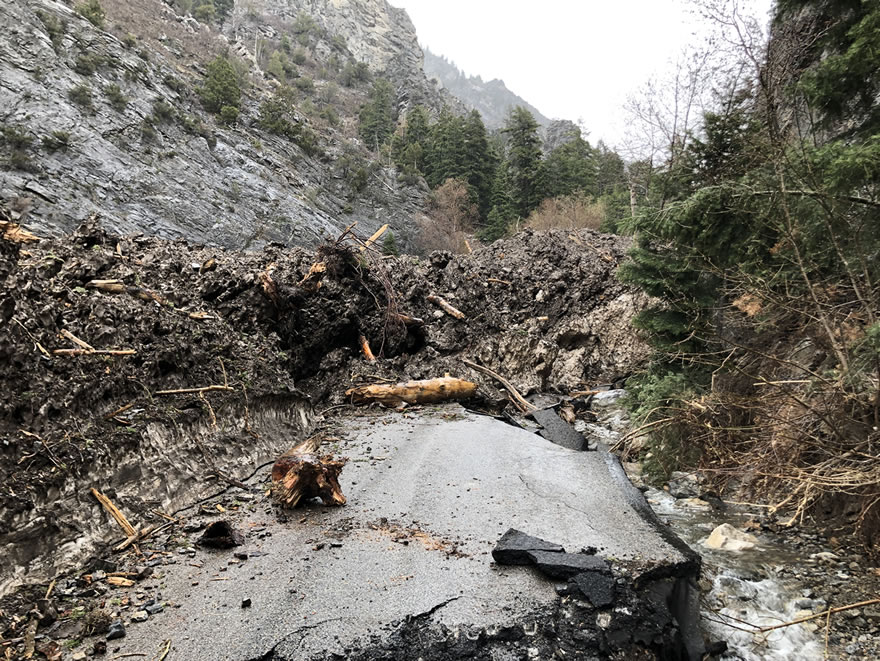 Santaquin Canyon Road #3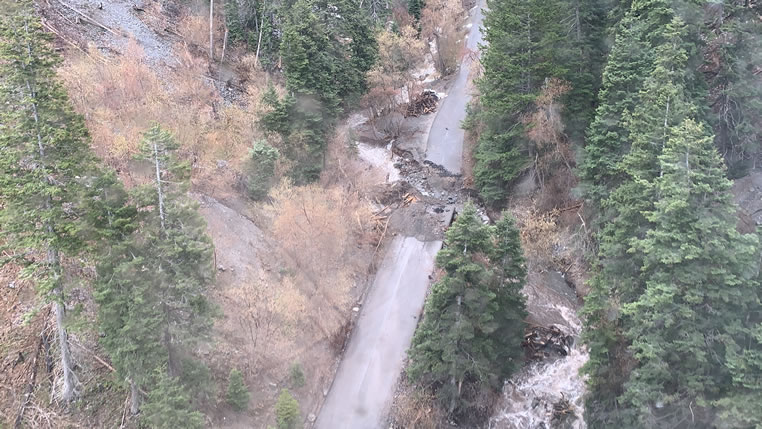 Santaquin Canyon Road #1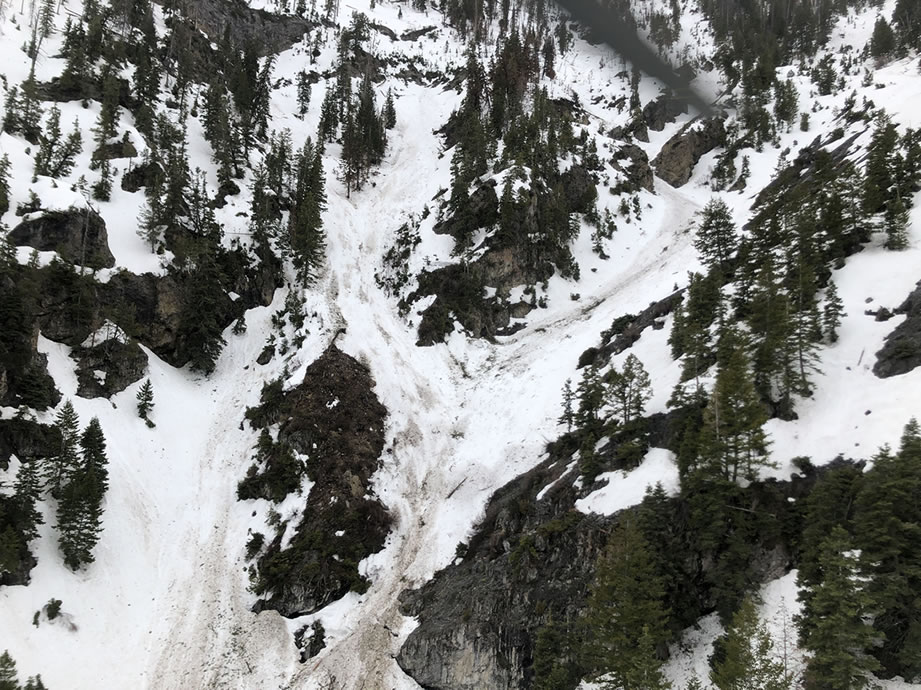 Santaquin Canyon Slide #4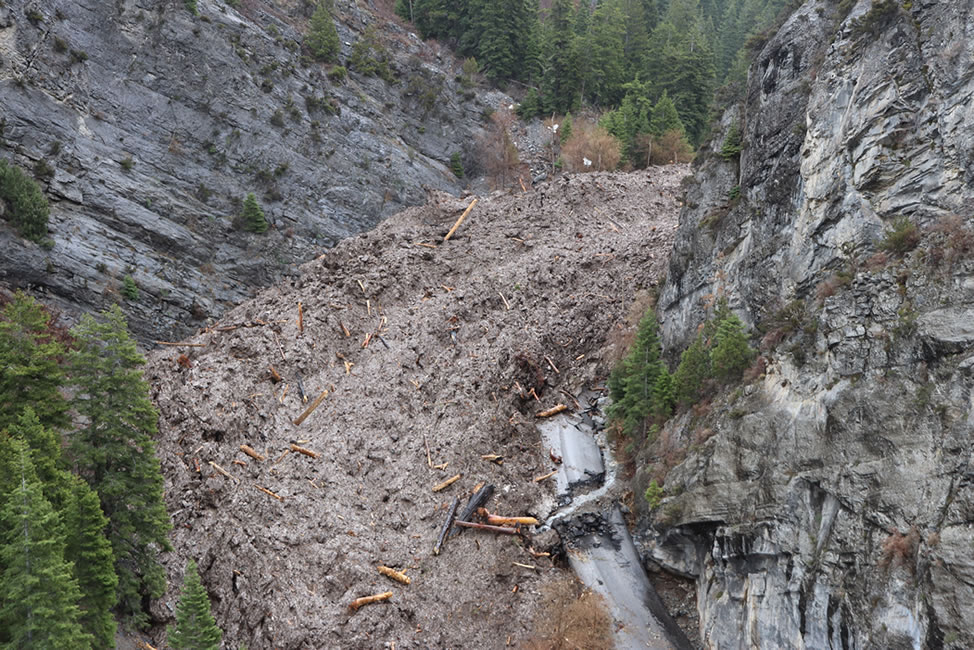 Santaquin Canyon Road #4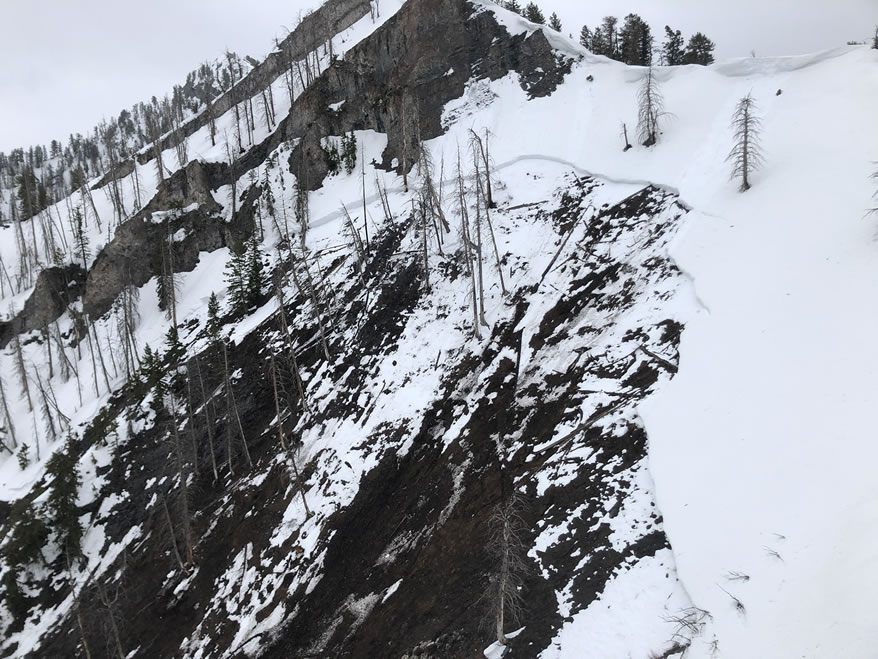 Santaquin Canyon Slide #3
Related Documents:

(NOTE: Some documents may be in the .pdf format. You must have Adobe Acrobat Reader to view pdf files. Most web browsers include the Reader plug-in. If you do not have the Reader, it is a free download from the Adobe web site.)

SantaquinCnynRd3.jpg
Santaquin Canyon Road #3
SantaquinCnynRd1.jpg
Santaquin Canyon Road #1
SantaquinCnynSlide4.jpg
Santaquin Canyon Slide #4
SantaquinCnynRd4.jpg
Santaquin Canyon Road #4
SantaquinCnynSlide.jpg
Santaquin Canyon Slide #3