Vineyard Man arrested For Rape
Posted On : 4/25/2019 7:03:26 PM
A vineyard man was arrested after a woman who had been a customer at a Utah County business reported he raped her at his home in Vineyard.
*** PRESS RELEASE April 25, 2019 ***
This morning, just after 3:45 AM, Deputies with the Utah County Sheriff's Office contacted a 20 year old Utah County woman after she called Central Utah Dispatch to report she had just been raped. This woman became acquainted with the suspect at a business in Utah County, where he is a salesman, when she was looking at making a purchase. The suspect, Christopher Lawrence Stamper, age 22, of Vineyard, used the victim's phone number from their previous interaction and asked her out. They later went to the suspect's home in Vineyard. Stamper took the victim to his room, locked the door, and took his clothes off. He told the victim to remove her clothing and she told him no. He then forcibly removed her clothes, put her on his bed, and sexually assaulted her. The victim repeatedly told the suspect no and to stop, but he refused. Stamper was arrested and booked into the Utah County Jail on one count of Rape, a first degree felony. A judge has set his bail at $20,000.00 cash only.
For questions contact Sergeant Spencer Cannon, Public Information Officer, Utah County Sheriff's Office.
(801)404-1912 - Cell
(801)851-4333 - Office
Twitter: @SGTCannonPIO or @UCSO
Photos :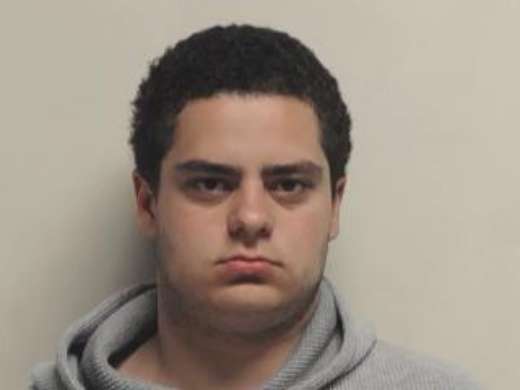 Christopher Lawrence Stamper
Related Documents:

(NOTE: Some documents may be in the .pdf format. You must have Adobe Acrobat Reader to view pdf files. Most web browsers include the Reader plug-in. If you do not have the Reader, it is a free download from the Adobe web site.)

CB9FC0D9-47D3-4F4B-BEE9-6C3CE2BBF1FE.jpeg
Christopher Lawrence Stamper