Drugs In The Jail - Trying To Stop The Supply
Posted On : 3/26/2019 5:07:12 PM
Despite the best efforts of Deputies and other jail staff, drugs still find their way into the jail. The risks are real, and not just from the effects of the drugs themselves.
*** PRESS RELEASE - March 27, 2019 ***
Keeping drugs out of the jail is an ongoing battle. While the number of incidents involving inmates found in possession of drugs while inside the jail may not seem outrageous, the risk presented by those drugs can be significant. Since December 1, 2018, Deputies in the Utah County Jail have had at least nine incidents where inmates were found to be in possession of illegal narcotics or prescription medications. And while the prescription medications themselves may be legal, inmates are never allowed to have them in their possession except to take them as authorized in the presence of jail medical staff. The only exceptions to this rule are for a limited number of over the counter medications like acetaminophen, ibuprofen, some cold medications, and antacids.
Some of the risks involved with illegal narcotics, such as overdose or death, are obvious. Other risks might not seem so clear. Life in jail is, in some ways, a microcosm of society on the outside, where people may try to leverage their position against others by way of establishing themselves as one with greater influence. In jail this may take the form of pressure or threats being applied by one inmate against another. This higher position on the social structure can often be held because of the "wealth" or "social status" one has as demonstrated by their possessions. And what is that "wealth" in jail? Some of the main things used to establish a position of strength in a jail may be drugs or an inmate's balance in their commissary account. There have been fights and assaults that occur over the power struggle surrounding drugs and personal property. And, of course, another major concern to the inmate is their health. Overdoses and even death from using illegal drugs such as heroin, or prescription drugs such as hydrocodone, can result if these types of drugs are used inside the jail facility.
In the nine incidents since December, Deputies have found 10 different people to be in possession of the following drugs:
-21.1 grams of methamphetamine
-2.6 grams of heroin
-.2 grams of cocaine
-44 pills of different prescription medications including buprenorphine (Subutex or Suboxone), gabapentin, alprazolam (Xanax), amitriptyline (Elavil), and dextroamphetamine.
How do these drugs get into the jail? In most of these cases it was hidden in a body cavity. And while strip searches are conducted on all inmates who are brought to jail but do not immediately bail out, those searches only go so far. Jail staff are not allowed to touch inmates during a strip search, so the effectiveness of that search goes only as far as the eye can see, so to speak.
Inmates will sometimes take illegal drugs or prescription medications and put them in small plastic bags, balloons, or wrap them in plastic wrap, then further wrap them in electrical tape, or some other kind of adhesive. They may also use small glass or plastic vials. They will then swallow the item, or place it in another orifice to retrieve later, after they are in an assigned housing unit. As should seem obvious, a strip search has its limitations.
Beyond strip searches, we must rely on Deputies in the jail who do their job well to discover inmates who are in possession of drugs. Of the nine cases mentioned, three of them involved a Deputy who was either doing a random security check or who was simply observing inmate behavior and saw something that seemed out of the ordinary. When they investigated they found inmates who possessed illegal narcotics or prescription medications. In one of those cases the Deputy actually witnessed an inmate ingesting what they learned to be heroin.
One of the new tools Deputies have is a full body scanner, similar to those used by Transportation Security Administration (TSA) Officers in airports. The CONPASS Full Body Scanner by Adani Systems is relatively new to the Utah County Jail and Deputies are still being trained in its use. The hope is that this will enable Deputies to discover drugs or other contraband in areas of an inmate's body they could not previously see or search.
Another tool used by jail staff is a machine that scans incoming mail to detect drugs that are in or on the mail. The VeroVision mail scanner by ChemImage is relatively new technology available to law enforcement. This device scans and analyzes mail and identifies substances hidden in or on envelopes, on letters and cards. It even identifies where drugs or other substances have been soaked into the paper itself or the substance has been used to write letters or on envelopes. While some jails and correctional facilities have programs to file criminal charges against those who send and receive drugs this way, the Utah County Jail does not yet have a program to do that regularly. Since the middle of 2018 there have been at least 4 cases involving someone trying to smuggle drugs into the jail by hiding it or soaking it into mail sent to an inmate.
Still another tool available to detect drugs being brought into the Utah County Jail is K-9 Reikko. Deputy Rick Shumwy, Reikko's handler, recently finished training to certify this dog in narcotics detection. Just like any police K-9 working in a patrol assignment, Reikko is used in narcotics investigations being done inside the jail.
It is unlikely that this full body and mail scanner are the perfect solutions to the problem of drugs being smuggled into the jail. However, the Sheriff's Office and Jail Administrators are hopeful that this full body scanner and mail scanner, when combined with the efforts of the Deputies in the jail, will significantly reduce the smuggling of illegal narcotics and prescription medications into the jail.
For questions contact:
Sergeant Spencer Cannon
(801)404-1912 - Cell
(801)851-4333 - Office
Twitter: @SGTCannonPIO or @UCSO
Photos :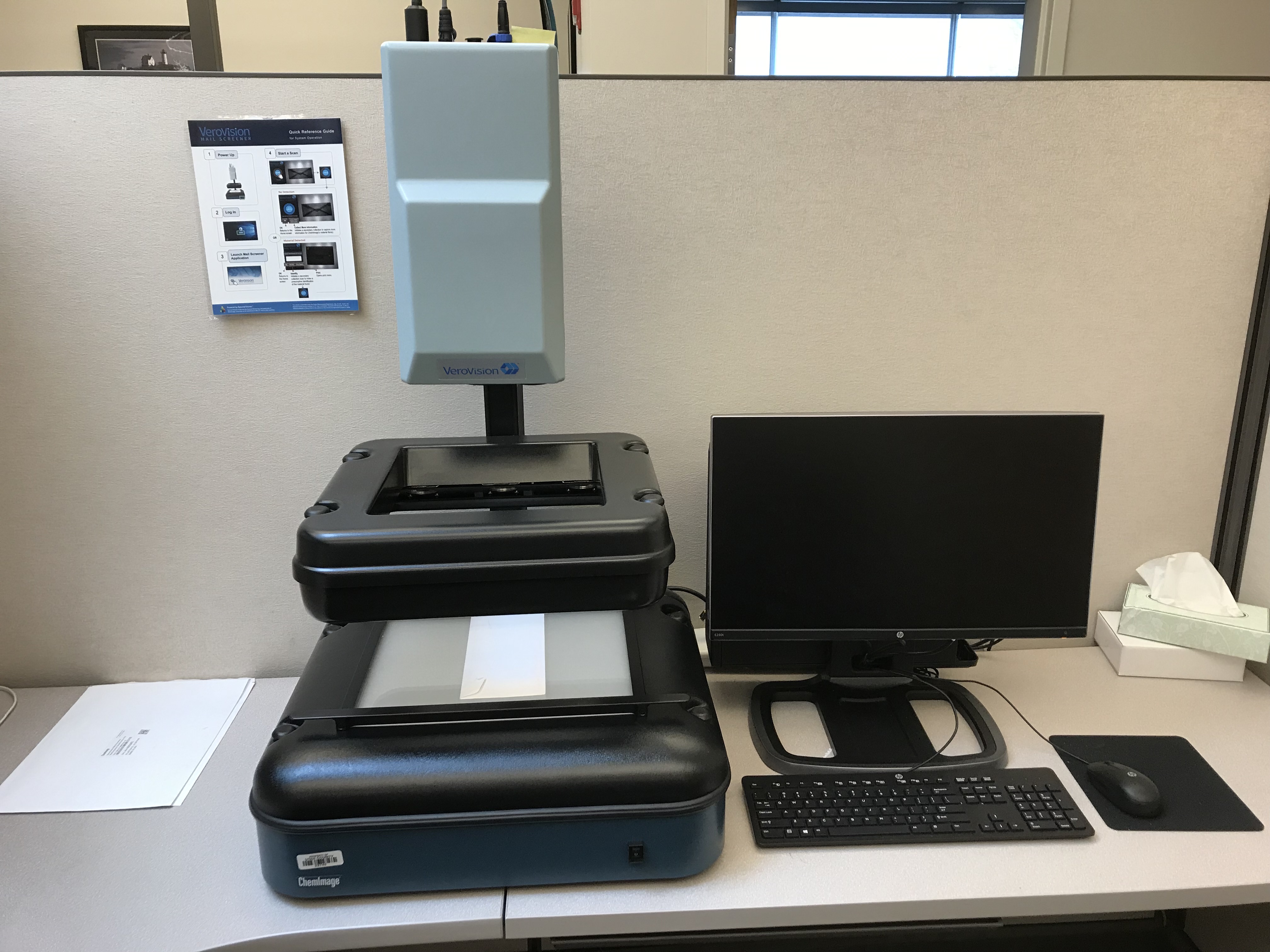 VeroVision Mail Scanner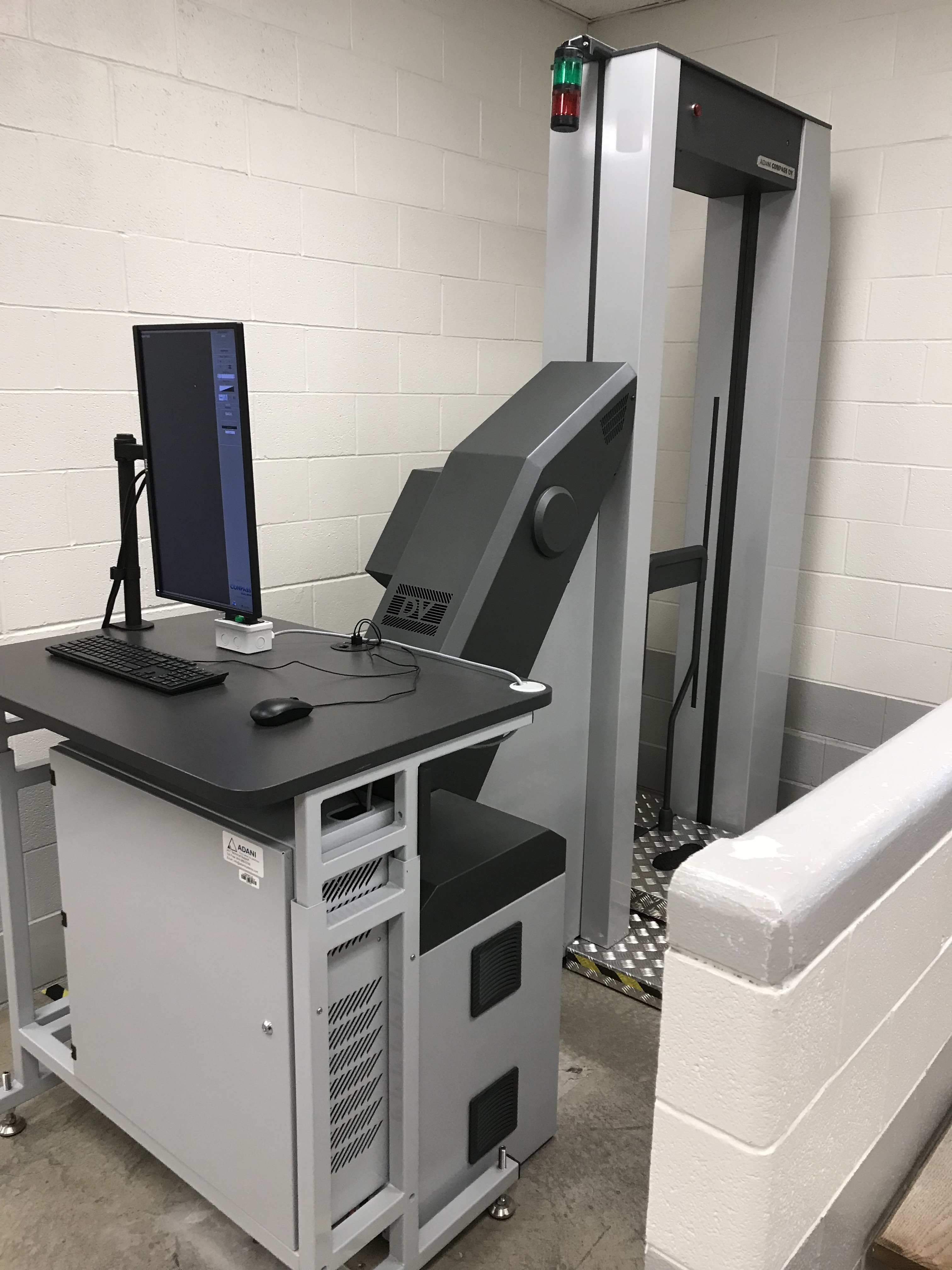 CONPASS Full Body Scanner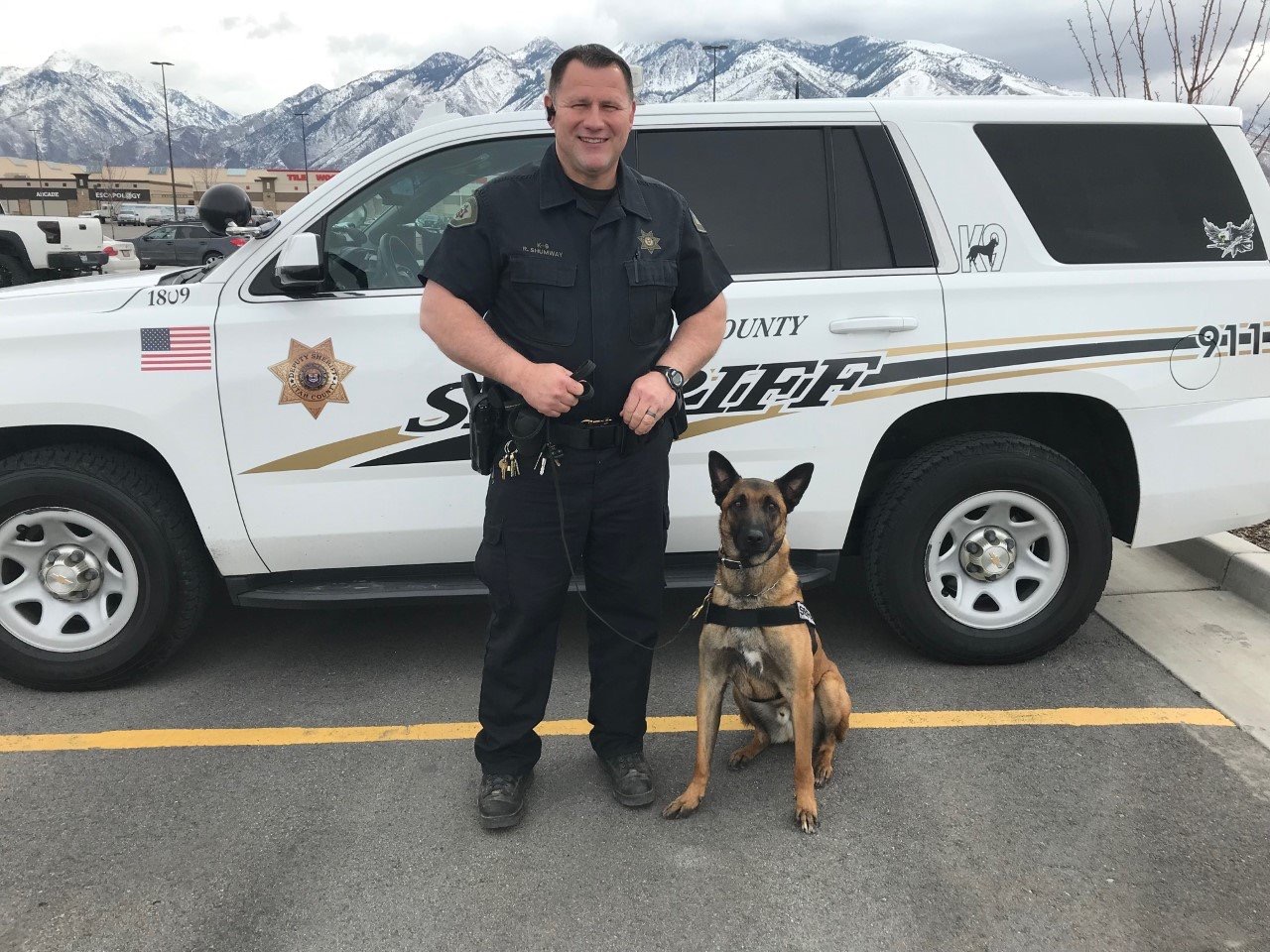 Reikko and handler, Deputy Shumway
Related Documents:

(NOTE: Some documents may be in the .pdf format. You must have Adobe Acrobat Reader to view pdf files. Most web browsers include the Reader plug-in. If you do not have the Reader, it is a free download from the Adobe web site.)

VeroVision_Mail_Scanner_by_ChemImage.jpg
VeroVision Mail Scanner
CONPASS_Full_Body_Scanner_by_Adani_Systems.jpg
CONPASS Full Body Scanner
Reikko_and_Deputy_Shumway.JPG
Reikko and handler, Deputy Shumway