Two Men Arrested In String Of 19 Auto Burglaries in Eagle Mountain
Posted On : 3/22/2019 2:49:12 PM
Two men were arrested on suspicion of committing at least 19 auto burglaries in less than a week in Eagle Mountain. Items stolen included 3 firearms and 3 credit cards.
*** PRESS RELEASE *** March 22, 2019: Since March 15 localized areas in Eagle Mountain have experienced a string of auto burglaries. In total citizens reported that someone broke into 17 different cars and stole items including cash, CD's, credit cards, and three firearms which included a 9mm semiautomatic handgun, a 12-gauge shotgun, and a .22 caliber rifle. Some of the victims had surveillance video and photos that showed a white passenger car in the area around the time many of these auto burglaries and thefts occurred. Some of this information also showed a man wearing distinctive clothing.
Shortly before 3:00 AM on March 22, while patrolling the areas of concern in Eagle Mountain, a Deputy saw a car that matched the description of the car seen in some of the surveillance videos. He stopped that car and found that there were two men and two women in the car. While talking to the driver a Deputy saw marijuana plainly visible in the car. Other Deputies and Detectives helped in interviewing the men and women and searching the car. During the search they found small amounts of methamphetamine, marijuana, heroin, and drug paraphernalia. Also found in the car were three credit cards that were stolen during the run of auto burglaries. At least one of those cards had been used to purchase food and video gaming equipment.
Detectives arrested the two men in the car. They confessed their involvement in these cases, admitting that they took the items that were missing, including the firearms and the credit cards. They said they sold at least two of the firearms to a person in Salt Lake City. Detectives are working to find the location of the third firearm. They are also trying to identify the person to whom the firearms were sold.
The driver of the car, Cody Bryon Jolley, age 26, of Kearns, was found to have drugs in his system and was booked into the Utah County Jail for DUI, a class B misdemeanor. He was also booked on 3 counts of unlawful use of a financial transaction card, a third degree felony; driving on a denied license, class C misdemeanor; possession of drug paraphernalia, a class B misdemeanor; theft, a third degree felony; 3 counts of theft of a firearm, a second degree felony; and 19 counts of burglary of a vehicle, a class A misdemeanor. Jolley has an extensive history of theft, drug, assault, unlawful detention, and DUI arrests and convictions and is currently on probation. The Utah Department of Adult Probation and Parole has placed a hold on him at the jail. Bail on some of his charges has been set at $5,000.00 cash or bond, while other charges that were added later have not yet been reviewed by a Judge.
The other man in the car, John Landon Walker, age 24, of Riverton, was booked into the Utah County jail on the same charges as Jolley, minus DUI, driving on a denied license, and only 17 counts of burglary of a vehicle. His bail has been set at $15,000.00 cash or bond on some of the charges, while other charges added later have yet to be reviewed by a Judge. The women in the car are not believed to have been involved with the auto burglaries on the previous nights.
As a result of information collected while interviewing Jolley and Walker, Detectives executed a search warrant at a hotel in Salt Lake County. We are not yet prepared to release any information regarding what was found during that search warrant. In these cases Jolley and Walker told Detectives they only entered cars they found to be unlocked. They did not want to do anything, like breaking windows, that would draw more attention to them than what they were already doing.
For questions contact Sergeant Spencer Cannon, Public Information Officer, Utah County Sheriff's Office. (801)404-1912. Twitter: @SGTCannonPIO and @UCSO
Photos :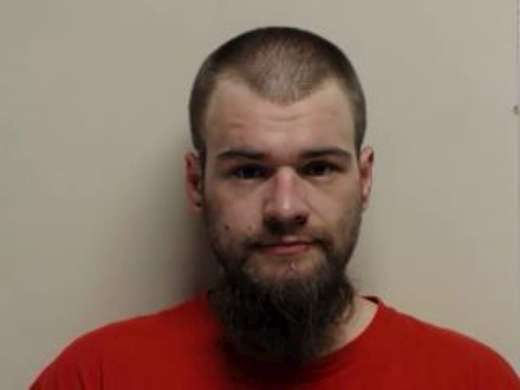 John Landon Walker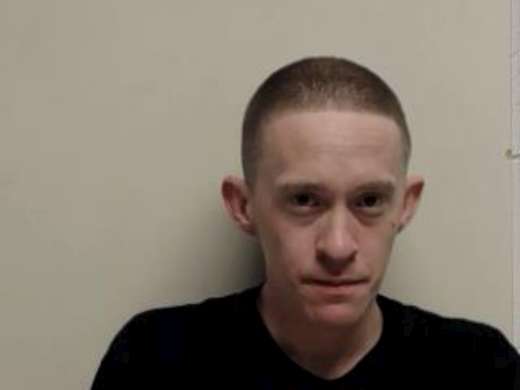 Cody Bryon Jolley
Related Documents:

(NOTE: Some documents may be in the .pdf format. You must have Adobe Acrobat Reader to view pdf files. Most web browsers include the Reader plug-in. If you do not have the Reader, it is a free download from the Adobe web site.)

Walker_John_Landon.jpg
John Landon Walker
Jolley_Cody_Bryon.jpg
Cody Bryon Jolley