West Jordan Man Arrested For Sexual Exploitation And Voyeurism Charges
Posted On : 11/7/2018 2:53:25 PM
A 29 year old West Jordan man, working as an electrician, was arrested after a teen caught him recording her through a vent in her bedroom after she got out of a shower.
*** PRESS RELEASE *** November 7, 2018: On November 2, 2018, at about 11:30 PM, a Deputy with the Utah County Sheriff's Office was dispatched to a report of a man who secretly recorded a juvenile teen in her room in Eagle Mountain. The victim was home alone around 7:00 PM when she got out of a shower and walked into her bedroom. The family had an electrician doing work on an unfinished portion of their home. The finished area of the home had a locked door and was not accessible from the unfinished part of the home. The teen sent text messages to her mother, telling her she could not call because she was afraid of what would happen if the electrician realized she knew what he was doing. She reported that she saw an iPhone through a vent in her room that she believed was recording her. She told her mother she saw the phone move up and down several times. During part of this time the girl was not wearing clothes. While on their way home, the parents called the contractor and asked him to tell his employee to immediately leave their home. The electrician left the home prior to the parents returning.
Detectives later met with the suspect in this case, Jay Lynn Magnuson, age 29, of West Jordan. Magnuson admitted he had used his iPhone to record the victim, in her bedroom, while she had no clothes on. He told detectives he had never met the victim or seen her face to face before recording her on his phone. Magnuson deleted the videos prior to talking to Detectives, but when they searched his phone they found evidence that he had used the web browser on his phone to search terms related to "hidden" cameras and teens "changing in locker room". Magnuson was arrested on November 6, 2018 and booked into jail on three 2nd degree felony counts of sexual exploitation of a minor and one class A misdemeanor count of voyeurism by electronic equipment. His bail has been set at $10,000.00 cash or bond. This case is still being investigated.
For questions contact Sergeant Spencer Cannon, Public Information Officer, Utah County Sheriff's Office. (801)404-1912. Twitter: SGTCannonPIO
Photos :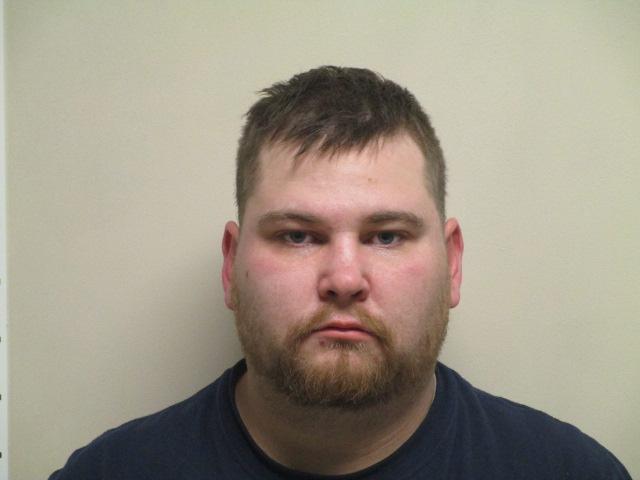 Jay Lynn Magnuson
Related Documents:

(NOTE: Some documents may be in the .pdf format. You must have Adobe Acrobat Reader to view pdf files. Most web browsers include the Reader plug-in. If you do not have the Reader, it is a free download from the Adobe web site.)

Magnuson_Jay.jpg
Jay Lynn Magnuson