***UPDATE*** Utah County Woman Killed In Single Car Crash In Hobble Creek Canyon
Posted On : 8/9/2018 6:01:42 PM
***UPDATE*** Name released. A woman from Utah County died after she lost control while driving and crashed. She was pronounced dead at the hospital. She was not wearing a seatbelt.
*** PRESS RELEASE UPDATE *** August 10, 2018: The woman killed yesterday afternoon in the single car rollover in Hobble Creek Canyon was Kiana Elizabeth Campbell, age 18, of Mapleton. She was the only occupant in the SUV when she crashed.
*** PRESS RELEASE *** Thursday, August 9, 2018: Today, shortly after 2:00 PM, Deputies with the Utah County Sheriff's Office were dispatched to a report of a crash on the Left Fork Hobble Creek Canyon Road, in Hobble Creek Canyon. The crash occurred on the main canyon road near the intersection of Bartholomew Canyon Road. Witnesses reported that the car, a full size SUV, rolled and one person was ejected during the crash. Officers with Mapleton Police Department also responded, along with ambulance personnel from Springville Fire and Ambulance. A medical helicopter was requested but the victim was taken by ambulance because the helicopter was too far away. The victim, a woman from Utah County, was not wearing a seatbelt and sustained serious head injuries when she was ejected as the SUV rolled. She was taken by ambulance to Utah Valley Hospital in Provo where she later died. Her body was taken to the Medical Examiner's office in Taylorsville. Investigators believe speed may have been a factor in this crash. The victim's name is being withheld pending notification of family members who are out of state and out of the country. The photos were taken by the Utah County Sheriff's Office and may be reproduced.
For questions contact Sergeant Spencer Cannon, Public Information Officer, Utah County Sheriff's Office. (801)404-1912. Twitter: SGTCannonPIO
Photos :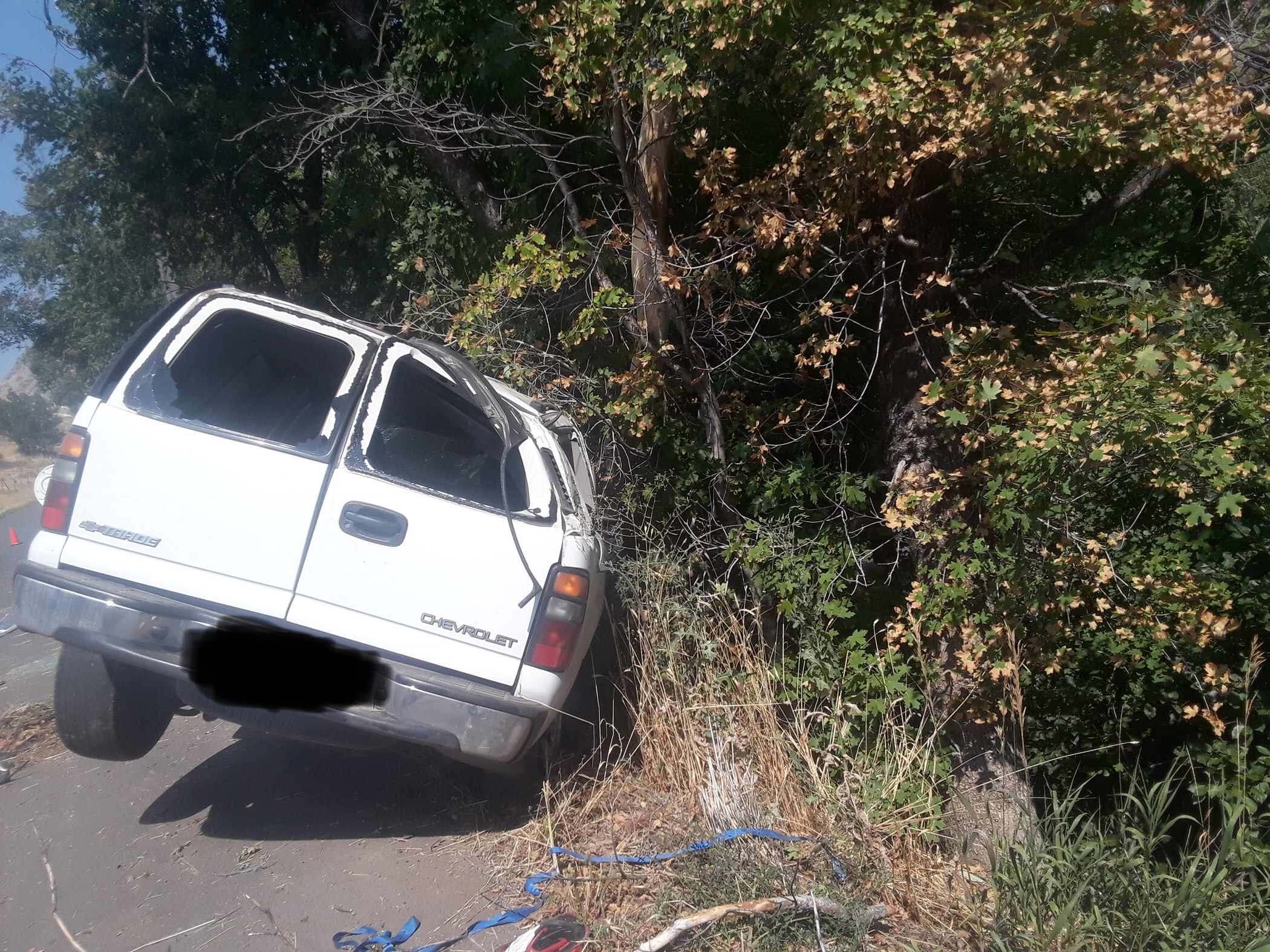 Related Documents:

(NOTE: Some documents may be in the .pdf format. You must have Adobe Acrobat Reader to view pdf files. Most web browsers include the Reader plug-in. If you do not have the Reader, it is a free download from the Adobe web site.)

18UC08316_3.jpg