Elk Ridge Parents Gave Drugs To Newborn In Hospital
Posted On : 7/21/2017 8:56:27 AM
Two Elk Ridge parents are in jail after giving an opioid drug to their newborn daughter the day she was born. They face drug distribution and child endangerment charges.
On June 26, 2017, a few minutes before 3:00 PM, Spanish Fork Police responded to a report of a theft in progress at Walmart in their city. Walmart employees reported that the suspect entered the store and had with him his two-month-old daughter in a car seat, which was in a shopping cart. Witnesses saw the suspect take items from a shelf and walk directly to customer service and return the items as if he had purchased them. The suspect, Colby Glen Wilde, age 29, of Elk Ridge, was given a cash card for the stolen items. As Wilde left the store he was approached by loss prevention employees. When confronted Wilde ran toward the exit, carrying the car seat with his daughter in it. He failed to negotiate the sliding doors and ran into them, dropping the car seat and his daughter. The car seat rolled several times as Wilde let go of it. Wilde picked up the car seat and ran out a different door. As he did this Wilde ran past a pillar. The car seat hit the pillar and he dropped his daughter again. Several bystanders tried to stop Wilde. As they did this Wilde handed the car seat holding his daughter to a stranger, ran to his car, and drove away.
Using the description from Walmart loss prevention employees a Deputy with the Utah County Sheriff's Office, who was near the area, found the suspect driving away from the area and stopped him in the parking lot. The Deputy arrested Wilde and booked him into the Utah County Jail for DUI, possession of heroin and methamphetamine, possession of drug paraphernalia, and no insurance. Spanish Fork Police later added charges of 3rd degree felony child abuse and theft. Wilde's common law wife, Lacey Dawn Christenson, age 26, also of Elk Ridge, was in the store with Wilde. Christenson had her other three children, boys ages 8, 4, and 2, with her in the store. She was arrested and booked into the Utah County Jail on an outstanding warrant.
Spanish Fork Police contacted officials with the Utah Division of Child and Family Services (DCFS) and they took custody of the children. The infant girl was evaluated at a local hospital. DCFS officials contacted the oldest boy's father and he took custody of that child. The father did not want to separate the children from each other and DCFS approved him to not only take his son, but to take the other three children as well. The parents of the other three children are Colby Wilde and Lacey Christenson.
On June 28, while Wilde and Christenson were in jail, Deputies were contacted by a woman who had been asked to care for pets at their home in Elk Ridge. When she arrived, she discovered numerous items of drug paraphernalia and called the Sheriff's Office. After obtaining a warrant to search the home Deputies discovered items of drug paraphernalia in many different areas of the home, including next to a baby bassinet, next to a child's sippy cup, and others. Also found in the home was Suboxone, a prescription pain medication used for pain management and for addiction treatment. This medication was found in pill form and in crushed pill form. Because all four children, who had been living in the home, could be in dangerous proximity to the paraphernalia and prescription pills Deputies added four counts each for Wilde and Christenson of child endangerment, a third-degree felony. Wilde was also charged with possession of a controlled substance and possession of drug paraphernalia.
Over the next couple of weeks, the Deputy who obtained the search warrant continued to investigate this case. He learned from DCFS that the two younger boys and the infant girl all tested positive for methamphetamine. The infant also tested positive for heroin and morphine. Christenson was released from jail for her warrant on June 28. Wilde was released from jail on July 5 after posting a $7,500.00 bond. As part of this case investigators developed information that Wilde and Christenson were using drugs again and they obtained another search warrant for the house in Elk Ridge. When investigators served the search warrant they found Wilde smoking heroin.
Between the June 28 and July 18 warrants, investigators learned that Christenson had been heavily using heroin and prescription pain medication during her pregnancy. Because of that, her child, born on April 9, 2017, was born addicted to drugs. Several different informants told investigators that parents of drug addicted babies will sometimes take either Suboxone or methadone, crush it up, then, after moistening a finger, dip that finger into the crushed drugs, and apply it to the mouth or gums of the infant in an effort to mask signs of addiction from hospital staff. After serving the search warrant, investigators interviewed Wilde and Christenson. They admitted that after their daughter was born on April 9, later that same day, Wilde applied some of the crushed Suboxone pills to the infant's gums while nurses and other medical staff were out of the room. Wilde and Christenson told investigators they talked to friends about how to mask signs of drug dependence in an infant, and that they discussed this issue with each other. Christenson admitted to investigators that the crushed Suboxone found in their home on June 28 was the substance used to administer Suboxone to their newborn daughter on April 9 in Utah Valley Hospital.
Following service of the search warrant on July 18, Wilde and Christenson were arrested and booked into jail. Investigators obtained warrants to collect blood and urine samples from them at the jail. Preliminary urine tests were positive for methamphetamine and opiates. Because they administered drugs to the newborn child they were booked for distribution of a controlled substance in a drug free zone, a first-degree felony. They were both also booked for possession by use of heroin and methamphetamine, endangerment of a child, a third-degree felony, and possession of drug paraphernalia. Bail for Wilde and Christenson has been set at $10,000.00 cash only.
For questions contact Sergeant Spencer Cannon, Public Information Officer, Utah County Sheriff's Office. (801)404-1912. Twitter: SGTCannonPIO
Photos :
Colby Wilde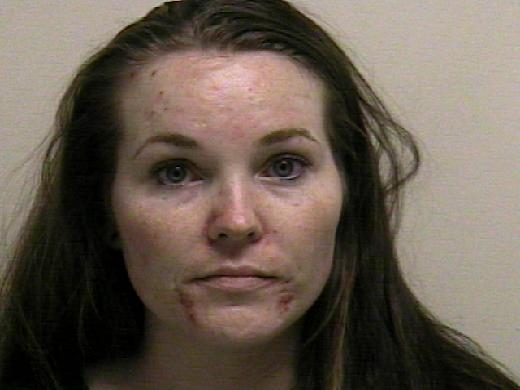 Lacey Christenson
Related Documents:

(NOTE: Some documents may be in the .pdf format. You must have Adobe Acrobat Reader to view pdf files. Most web browsers include the Reader plug-in. If you do not have the Reader, it is a free download from the Adobe web site.)

Wilde_Colby.jpg
Colby Wilde
Christenson_Lacey.jpg
Lacey Christenson