Mount Pleasant Man Arrested In Death of Wesley Dee Nay
Posted On : 11/16/2016 11:23:53 AM
A 19 year old Mount Pleasant Man has been arrested on a charge of criminal homicide and other charges related to the death of Wesley Dee Nay. The investigation remains active.
On November 15, 2016, Detectives with the Utah County Sheriff's Office arrested Raul Francisco Vidrio, age 19, of Mount Pleasant, Sanpete County, in the death of 22 year old Wesley Dee Nay, also of Mount Pleasant. Wesley Nay was reported missing from Mount Pleasant on September 18, 2016. Witnesses reported last seeing Wesley on August 29, 2016 leaving a home in Mount Pleasant with Raul Vidrio. This witness described what Wesley was wearing at that time. On October 20, 2016, human remains were discovered in a shallow grave in Utah County, a short distance from Indianola in Sanpete County. Those remains were buried under 1'-2' of soil. While collecting the remains Detectives discovered that the body appeared to have been badly burned. The Medical Examiner's Office confirmed, through dental records, that the body was that of Wesley Nay. The Medical Examiner also reported that Wesley had significant blunt force trauma likely due to an assault. He also had injuries indicating he had been cut or stabbed.
On September 1, 2016, Vidrio was arrested in Sandy, Utah. At that time he was in possession of a stolen pickup truck. In the truck at the time of his arrest were shovels, a pick, and gas jugs. Inside the truck was a backpack that belonged to Vidrio. In that backpack was a large fixed-blade knife in a black leather sheath. DNA analysis confirmed that the blood inside the sheath was from Wesley Nay. Vidrio admitted to Detectives that one of the shovels in the stolen pickup belonged to him. During the investigation Detectives seized Vidrio's cell phone. After obtaining a warrant to search that phone an image was recovered that shows Wesley apparently digging his own grave. That image shows Wesley wearing the same clothing he was reported to have been wearing at the time he was last seen in Mt. Pleasant.
During a search of his residence Detectives found a United States passport. Detectives believe he has close ties to family in Mexico. He was booked into jail on charges of Criminal Homicide, a first degree felony, Obstruction of Justice, a second degree felony, and Abuse or Desecration of a Dead Human Body, a third degree felony. A Fourth District Court Judge has set bail for Vidrio at $500,000.00 Cash Only. This investigation remains active and it is likely that additional arrests will be made.
For questions contact Sergeant Spencer Cannon, Public Information Officer, Utah County Sheriff's Office. (801)404-1912. Twitter: SGTCannonPIO
Photos :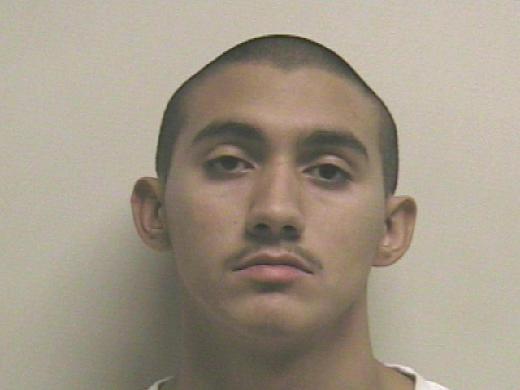 Related Documents:

(NOTE: Some documents may be in the .pdf format. You must have Adobe Acrobat Reader to view pdf files. Most web browsers include the Reader plug-in. If you do not have the Reader, it is a free download from the Adobe web site.)

Vidrio_Raul.jpg